Before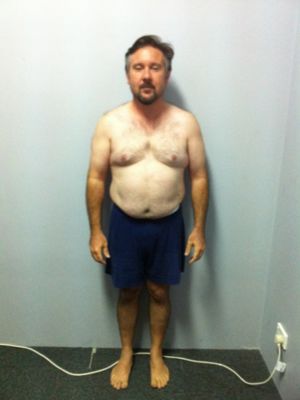 After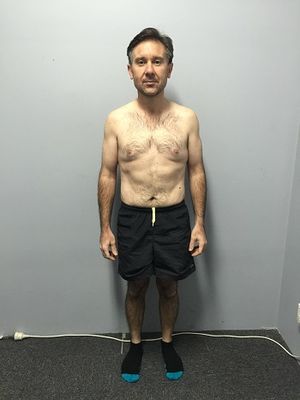 Family members had joined Vision and had great success. As a result they gave my wife and I membership vouchers from Vision for Christmas last year. This was the catalyst we needed to get the ball rolling. Starting Vision with my wife was ideal, as there was immediate support for each other, both with time management of a young family, and ensuring the nutritional side was easily implemented. With these potential hurdles overcome, some self-discipline, and the guidance of my personal trainer Kris Mount, I was able to hit my initial goal weight within the first 6 weeks. My final goal weight was surpassed in the recent 9 week challenge weight loss program, and now I'm onto my third goal of slowly toning up with weights.
The best advice I can give people starting out, is to really follow your food diary. It doesn't matter how hard you train in the studio if you're not eating right. The other thing I'd suggest is to really use your trainers for their knowledge, as it is this that will stay with you well into the future and for the long term lifestyle changes you will need to make. Personally I found It easier to give it 100% during my challenges rather than 70%. Don't give into temptation, as your 30% shortcomings will destroy the 70% effort you put in. It's a small price to pay over a relatively short time when you look at the long term benefits for the rest of your life.
Personally, I now enjoy the early morning training sessions to start my day. My wife tells me I'm happier, and I'm waking up each morning refreshed after a good night's sleep.
Good luck with your journey everyone, remember to eat well, and use/abuse your trainers for their experience and knowledge as that is where their true value lies.
Five Dock Success Stories
Our holistic approach to emotions, education, eating and exercise has transformed thousands of people across Australia & New Zealand. Get inspired by the journeys of your latest clients.
Are you our next success story?
Give your goals the greenlight and join us. Book your free consult now.