Join our team of coaches and trainers, who are here to change the game.
At Vision, we're a coaching business not a fitness facility. We aim to change the narrative in the fitness industry by focusing on helping clients achieve sustainable long-term behavioural and lifestyle changes.
It's more than a job.
It's a career like no other.
Be part of something that changes lives through our holistic approach to personal training. As a Vision Personal Trainer, you take into consideration the whole person and embrace the psychology of human behaviour and behaviour change as part of a wider health and fitness journey.
To achieve this, we provide leading education and training, in a supportive team environment.
Advanced training and business management, through our digital learning platforms.
Scientifically backed exercise and nutrition programs that guarantee results.
Ongoing mentoring and coaching from the industries best leaders.
 A fun, active team environment and Vision studio community.
The Vision Academy Career Path
At Vision, we transform peoples' lives, including yours. We promise to invest in you by providing support and guidance every step of the way. Our proven Career Path enables you to have a long-term career in the Health and Fitness Industry. Even if you are not qualified, still studying, or already a PT, Vision caters for you.
As part of our industry leading, ongoing learning and development program, Level Up, you have the ability to mix and match programs based on your specific areas of interest and where you are at in your journey. Such as advanced lifting, advanced nutrition, coaching and many more!
A Vision Personal Trainer has …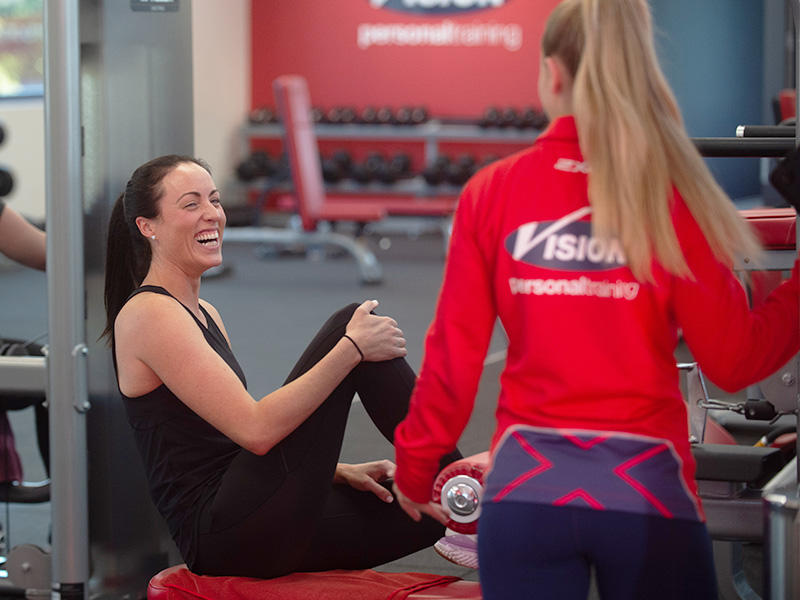 Love for helping people achieve results
Seeing your Clients change before your eyes, not only physically but seeing them with a new outlook on life is such a rewarding feeling!
Genuine passion about health and fitness
Believe a healthy mind and body is the foundation for a positive life? Let your commitment to health and fitness inspire those around you.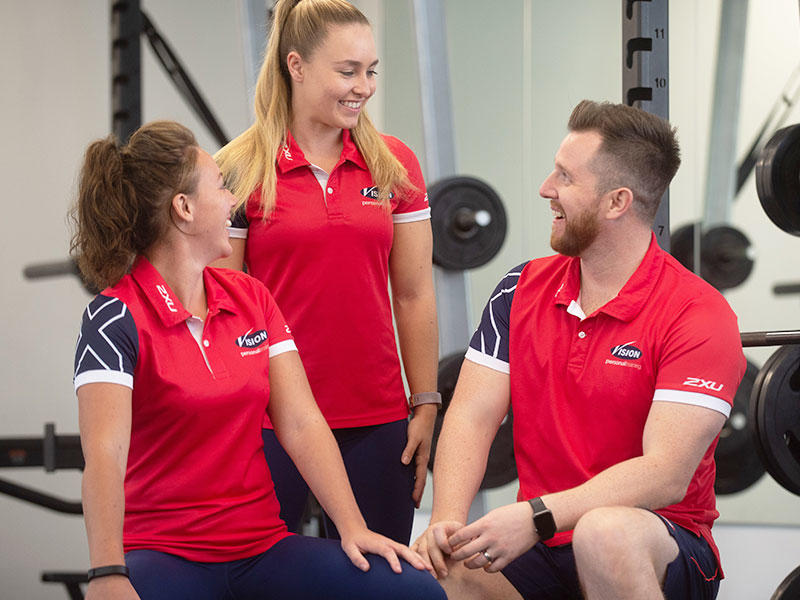 A team player mindset and attitude
Our culture makes us unique. Our Studios are filled with vibrant fitness enthusiasts striving to bring out the best in each other and encourage your full potential.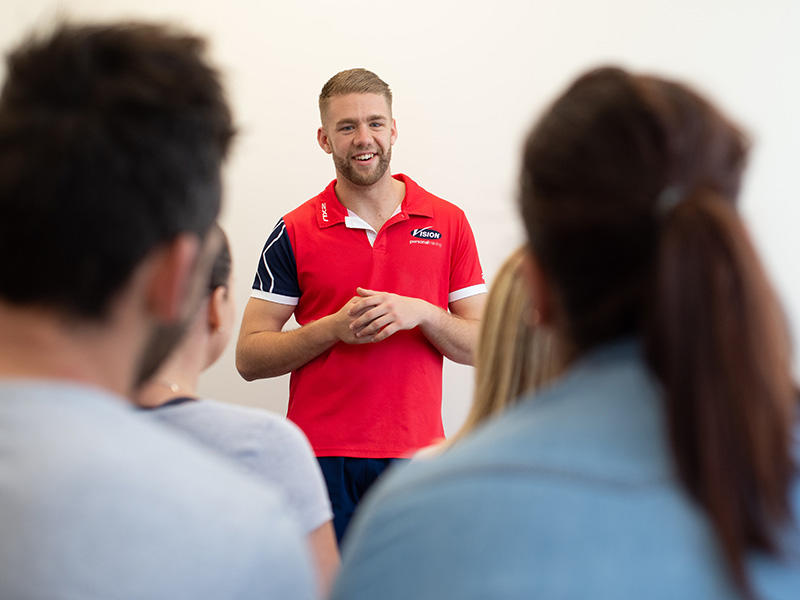 The drive to continually learn and grow
With ongoing mentoring and coaching from the industries best, our proven career path enables you to have a long-term career.
Currently studying or looking for work experience?
Take the first step in your career with THRIVE – our work experience program. Apply at any of our studios today to get access to the next level of learning.
Already qualified? Join our team as a Personal Trainer
At Vision your work matters and will literally transform lives. You'll be surprised the impact that has on yours!