Before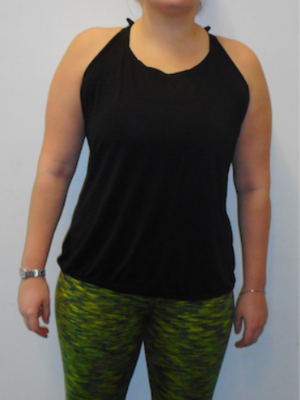 After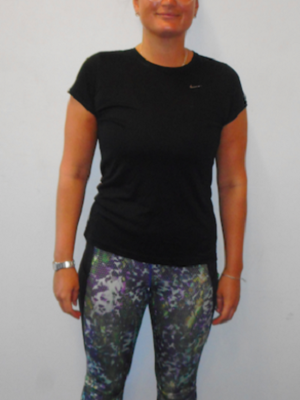 At the age of 24 you are told 'these years are the time of your life', however, I couldn't have felt unhappier in my appearance and mindset. After being consciously aware of my weight from a young age I have struggled to not only lose weight, but also find a happy medium and be confident in myself and my abilities. I have always been an avid gym goer with an interest in health and fitness but I just couldn't find what was right and worked for me.
I moved to Sydney 2.5 years ago and spent a vast majority of that socialising and not caring too much. In October 2016 I tore my left ACL which meant I was on crutches for 14 weeks with a year of rehabilitation ahead of me. Although, I was not happy with my weight at the time of my accident, I knew this would affect me dramatically. Being an overthinker and emotional eater it was a downhill spiral from then on. My rehabilitation was slow and I wasn't on my feet and moving for around 6 months and by this time I was obsessing over the weight that I had gained. I was in a vicious cycle of being unhappy but then comforting myself with eating, how ironic! I found myself declining invites to social events, refusing to get in any pictures and struggling with anxiety. My outlook on life was completely frosted with thoughts of unhappiness towards my appearance and all I could think about was the negative.
I have always been one to say 'diet starts Monday, this is it, I'm going to change'. However, when it comes to it I would always get sucked back in. My close friends had noticed the shadow of a person I had become and I didn't even recognise myself. After months of struggling something clicked and I decided I wanted a Personal Trainer. Within a few days I had found Vision Personal Training on Google and had booked a consultation for that week.
I went into my consultation with Craig with an open mind, determination and motivation, not knowing the journey I was about to undertake. I wasn't expecting to bare my deepest insecurities to a complete stranger however, I felt weirdly comfortable and knew after chatting for over an hour this was my turning point. I had come to the realisation that my life needed prioritisation and for me my number one goal was to get healthy and be happy in myself whatever the cost.
I was introduced to my Trainer John and knew from our first conversation that he was the one to help me on my journey. I am a creature of habit and enjoy being given direction so counting macro's etc. was not an issue to for me, if anything I struggled with the amount of food I needed to eat. Seeing small amounts of weight loss, usually less than 1kg at my weekly weigh-ins were encouraging but in the back of my mind I also wanted results fast. John could read me like a book and kept ensuring me that consistency was key and that this is a lifestyle change not a crash diet. In the lead up to my first 8 week goal session I kept to a strict routine and surrounded myself with positive people as I didn't want to be disappointed in my efforts. I was committing a lot of time, effort and money to being the person I always wanted to be and wasn't prepared to fail. I walked into my first goal session a little nervous but knew I was on the right track. I had started to receive comments from work colleagues and friends and even noticed a difference in myself. My negative mindset was starting to lift and I started to believe in myself.
With the support of John, I am now 6 months into my training and can honestly say hand on heart that I have never been happier. I realised on my journey that for the last 10+ years my aspirations were based on my comparisons to other people. It wasn't until I started doing something for myself did I start changing my mindset and truly believe that a healthier life was achievable. I no longer wanted to be like everyone else, I just wanted to become the best version of me. I would be lying if I said it's been plain sailing, as I have struggled balancing work, health, life and friends and at times becoming completely overwhelmed with everything. It was at these times I looked back and realised how far I had come and how happier I already was. I would like to thank everyone at Vision, Bondi Junction especially John for making me the best version of me.
Bondi Junction Success Stories
Our holistic approach to emotions, education, eating and exercise has transformed thousands of people across Australia & New Zealand. Get inspired by the journeys of your latest clients.
Are you our next success story?
Give your goals the greenlight and join us. Book your free consult now.