Before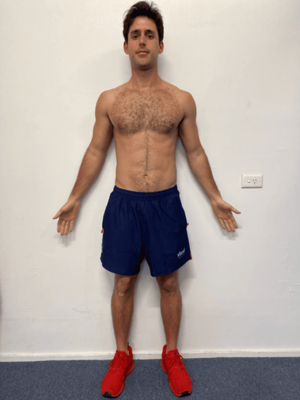 After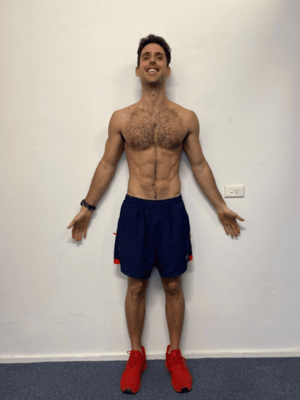 Mattia lost 4kg in his first 9 Week Program at Vision Personal Training Bondi Junction and has become the ultimate role model for what it means to be an inspiring trainer for our community! When Mattia started working with his mentor and trainer Martin, he had a clear goal in mind - to shed some excess fat and become healthier overall. With Martin's guidance and support, Mattia started working on his exercise and nutrition routine, and the results have been nothing short of amazing.
Over the course of 9 weeks Mattia stuck to his program with dedication, and it paid off in a big way. He lost 4kg of fat mass, which is a significant achievement for anyone, and he also managed to reduce his BioAge by 1 year, which is a measure of overall health and vitality. Additionally, his health score increased by 2 points, indicating that his overall health had improved significantly.
Mattia's journey to success was not an easy one, and he faced many challenges along the way. However, he never lost sight of his goal, and he remained committed to his program despite the difficulties. As he puts it himself, "The first 3 weeks getting used to the food and tracking whilst managing food cravings was the most challenging part of the program. It was tough, but it was worth it. I had to push myself harder than ever before, but the feeling of accomplishment when I saw the results was worth it."
Martin , Mattia's trainer and mentor, played a critical role in his success. Martin's expertise as a weight loss coached saw the guidance Mattia needed in the success. Martin was always there to guide and motivate him, and he provided the support and encouragement that Mattia needed to stay on track. "Martin was a game-changer for me. He knew exactly what I needed to do to achieve my goals, and he was always there to provide me with the support and encouragement I needed. He's not just a trainer – he was a real coach to get me through those tougher moments. He inspired me with his encouragement, his own goals and really working hard to understand what I was going through."
For anyone out there who is struggling with weight loss or just looking to improve their overall health and fitness, Mattia's story is evidence that not matter your starting point, with the right program and coaching you can absolutely achieve your goals and be at your best!
If you're ready to start your own weight loss journey or just looking to improve your overall health and fitness, don't hesitate to reach out to the team at Vision Personal Training Bondi Junction. With their expertise and support, you too can achieve your goals and transform your life for the better.
Bondi Junction Success Stories
Our holistic approach to emotions, education, eating and exercise has transformed thousands of people across Australia & New Zealand. Get inspired by the journeys of your latest clients.
Are you our next success story?
Give your goals the greenlight and join us. Book your free consult now.