Before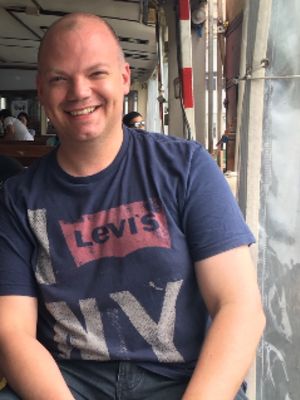 After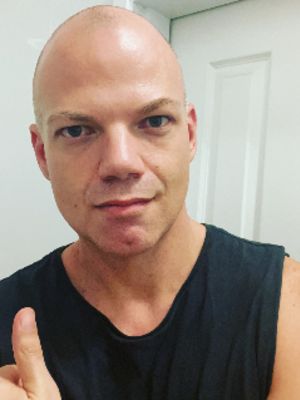 1. What was the state of your health and fitness when you started and what affect was this having on your life?
I joined Vision Lindfield after being a contestant on The Biggest Loser. Until then, I was fearful of a gym. In fact, I couldn't bear the thought of walking into one. The fear of being judged was debilitating. I was unhappy, lacked confidence and didn't know how to tackle being overweight. It was out of control.
What did you find was the most useful tool at Vision?
I can't stress the importance of the food and exercise diary. I have been at the studio for over three years and still to this day, I complete my food and exercise diary. It has helped me understand my daily macros, plan my food for the following day and understand what foods I need to avoid ensuring my weight loss/management remains on track. The exercise diary has helped me remain committed and often motivating me to exceed expectations and push myself even further.  Who doesn't love to challenge themselves?!
3. What impact has your new health and fitness had on your new life?
I'm a completely different person. Changing your life is for a reason, not for a season! It's ongoing with no end date. My mental and physical health is completely different now. I'm confident, stronger, fitter and more determined to push myself in ways I have ever done before. Yeh sure, I can wear the clothes I want to know but my internal health has seen significant changes and that's equally important.
4. What was one of the most memorable moments of your fitness journey?
Being a contestant on The Biggest Loser was the start of great things to come. Keeping the weight off years later is another. Walking into a gym and still being an active member for three years is significant considering my background. Being able to run 14km without stopping was massive not to mention being about to squat 100kgs.  My memorable moments continue.
5. If you were to recommend Vision Personal Training Lindfield to your friends, what would  you say?
Vision Lindfield was the perfect choice for me.  Moving aside their community focused nature, friendly service and client first approach, Vision enabled me to slowly get comfortable and remain focused on my weight loss journey in a comfortable, non-judging environment. I don't believe there are any other providers I would recommend for someone who faced the fears I did. Now, there are no fears and its like my second home. Getting to know other clients is also very rewarding.
Lindfield Success Stories
Our holistic approach to emotions, education, eating and exercise has transformed thousands of people across Australia & New Zealand. Get inspired by the journeys of your latest clients.
Are you our next success story?
Give your goals the greenlight and join us. Book your free consult now.