Before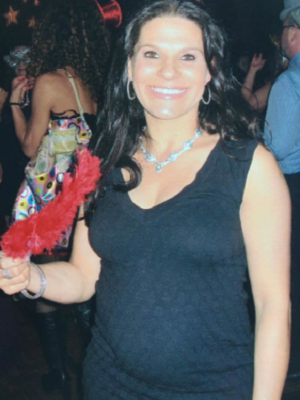 After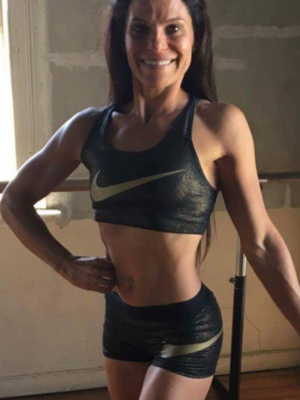 Tell me about your life before Vision?
I've always been into my sports, athletics, gymnastics and calisthenics were all sports I competed in when I was younger. I competed in athletics from 6yrs old until I was 30. I was in my university years when I started weight training and working with Personal Trainers so I have now been working with Trainers for over 20 years.
I stopped my competitive sport when I was 30 but kept up my weights and cardio training. I completed fun runs just as little goals to get done along the way. My job as a P.E Teacher also kept me fairly active and even during my pregnancy's I was still active and training. It was after my 3rd child that I got burnt out and stopped all my training besides walking. Mentally I struggled with not training as I was lacking motivation and still had goals that I wanted to achieve that had so far eluded me.
What results have you achieved?
I am currently in the best shape I have ever been in! I have more muscle and less body fat. The most important thing for me was visually how I look and not necessarily the changes on the scales, I am now looking the best I have ever looked and I'm in my 40's. A big achievement for me was recently winning the Jewish Sportswoman of the Year for Victoria, to go along with this I have had articles written about me in both the Leader and the Jewish newspaper.
How has life changed for you?
My confidence has improved greatly meaning I am now setting and achieving big goals that I had previously been scared to commit to. I am now enjoying my training more than ever before due to the success I am having, I couldn't live without it!
My nutrition is another area of my life that has changed, in 20 years of working with Personal Trainers I have never had the knowledge I now have. My food is the best it has ever been and this has gone on to influence my kids and help change their eating habits.
My family and friends are so inspired by what I have achieved, I used to look at other people and think 'wow she inspires me'. Now I have people saying that I inspire them and I've helped them get back into their own health and fitness. It is a great feeling knowing that other people can look to you for inspiration.
What is your favourite thing about training at Vision?
I love the atmosphere in the Studio, everyone is so friendly and supportive of other people and their goals. Saturday mornings are my favourite, we all train together in group sessions and then go for coffee club, it is such a positive way to finish the week and a great community to be a part of. I have made a lot of friends here at the Studio and we hang out not only in the Studio but outside of it as well.
The education provided has been the most I have ever learnt in my 20 years of training. Especially around the nutrition, Vision are so thorough and this has definitely been crucial in the results I have achieved.
And lastly, I have more support from my Trainer Dan than I have ever had before, he is knowledgeable, caring and enthusiastic. I can come to him at any time for assistance.
What advice would you give someone in a similar situation to where you were, and is thinking about making a change?
Anyone can do it you just need to make the time for yourself, I am a mother of 3 and working!
Keep setting goals frequently, they help with keeping you on track and then having your trainer in it with you helps keep you accountable.
Make sure you are in the right mindset for what you are trying to achieve, you need to want to do it for yourself and not someone else!
Finally, surround yourself with supportive people as they will be very important in those tough times where you may doubt yourself or lose motivation.
Brighton Success Stories
Our holistic approach to emotions, education, eating and exercise has transformed thousands of people across Australia & New Zealand. Get inspired by the journeys of your latest clients.
Are you our next success story?
Give your goals the greenlight and join us. Book your free consult now.