Before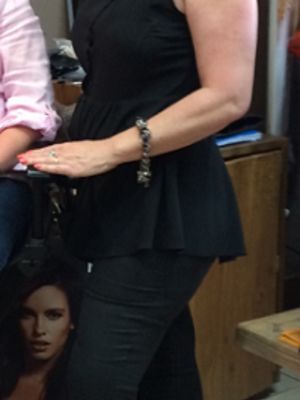 After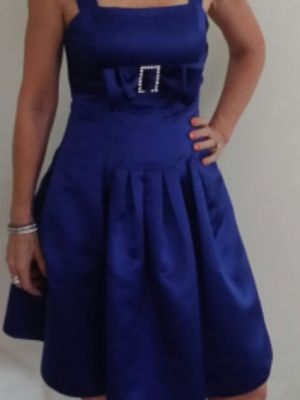 People say why are you doing this, you look great! It's not always about what you look like, its how you feel within yourself and your own happiness. My weight had been creeping up slowly over the past 7 years, I moved to Sydney almost 4 years ago and I was really unhappy within myself and found it difficult to settle in. I wanted to lose weight, get fitter, eat healthier, lower my blood pressure, look and feel better. I knew I wanted a Personal Trainer, but not one that I met in a park. There were many other aspects of my life I needed to change before I got down to the final big battle. I knew I didn't want it to be another failed diet, I wanted a sustainable life choice and to have this change as a permanent lifestyle by the time I turn 50. The day I moved to Bangor was the day I joined Vision Training. At my first goal setting session I was asked what else could we do to help you? I requested, "Encouraging text messages." I knew these would make me accountable. I would walk 1.3km to the studio with a dream that one day I just might be able to run there. I was diligent with using the VVT and still am today. I have taken a shopping tour, nutritional classes, personal& group trainingsessions,still receive my encouraging text messages - which I loveand there is not a week that goes by where I don't learn something new from one of the enthusiastic personal trainers. I started my journey at 74kg with a plan to lose 10kg,I have lost an amazing 18kg. I now run past Vision Bangor, have completed fun runs, I also won the Bangor 9 Week Weight Loss Challenge for over 40's age category and most recently completed my first ½ marathon. It is now 12 months since I joined Vision Training Bangor and I have achieved all of my 9 week goals that have been set. I could not have imagined that in 1 year after joining Vision Training Bangor I would have achieved everything I set out to do and gain as much knowledge and happiness as I have. My Vision Training journey is not over, this is my permanent lifestyle change with no return.
Bangor Success Stories
Our holistic approach to emotions, education, eating and exercise has transformed thousands of people across Australia & New Zealand. Get inspired by the journeys of your latest clients.
Are you our next success story?
Give your goals the greenlight and join us. Book your free consult now.