Before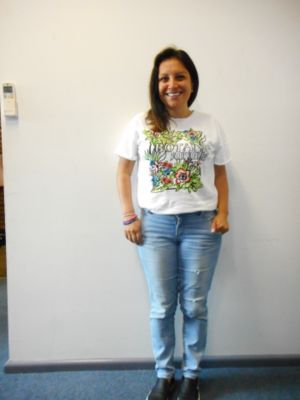 After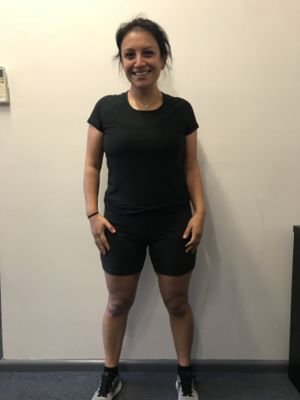 For as long as I can remember I have been struggling with weight. I was never comfortable in my own skin and even though I considered myself a happy and positive person, I always felt physically awful and insecure about my body. I found it difficult to even look at myself in the mirror.
Everyone who is close to me knows about my longstanding weight loss battle. I tried endless diets, gyms, boot camps, challenges etc. The only result I ever got was yoyo weight loss. After all of those failures I kept telling myself, "losing weight is impossible for me."
One day I was walking by Spring Street Bondi Junction and I saw the Vision sign downstairs. I googled it, read stories and I asked around. Two days later I had an appointment with Patrick. To my surprise as soon as I walked in everyone knew my name. I felt special straight away and not just a number. After our consultation Patrick told me Lauren was perfect for me. He was so RIGHT!
We did a nutrition consultation and set OUR goals with two personal training sessions per week. I can say our goals because she worked really hard to achieve them alongside myself. Every week we completed the weigh in and we could celebrate together or have a chat about it (if I had put weight on). I can certainly say that at the start Lauren believed in me more than I did myself. If I had a bad week and I was being really hard on myself she would always have the right words to put me right back on track. She continually kept me motivated no matter what.
Over time we discussed many new physical activities that I could explore. To my surprise I started roller blading and walking around Centennial Park. I progressed to jogging for one lap, gradually building up my endurance. So much so, that I recently completed my first 8km run. This was such an amazing achievement for me. Especially considering that a few months ago I couldn't run for four minutes straight.
Lauren has taught me so much about nutrition and living a healthy lifestyle that my whole relationship with food has changed. I do not eat through my feelings anymore. I enjoy my meals and I love going to the gym.
Looking back now as someone that is 8kgs lighter than when I started, I can honestly say the difference has been Lauren. I have tried and failed so many times to lose weight before. The difference in why this time has worked has been the training, guidance and support of Lauren and the fantastic Vision team.
Vision is a wonderful community with amazing people following their own journey. You will feel part of it, you will share your good and bad days, you will find support and motivation. Just try and see it for yourself!
Thank you all for being part of this amazing chapter in my life. I feel HAPPIER, healthier, lighter, more confident, stronger and empowered. This is only the beginning!
Bondi Junction Success Stories
Our holistic approach to emotions, education, eating and exercise has transformed thousands of people across Australia & New Zealand. Get inspired by the journeys of your latest clients.
Are you our next success story?
Give your goals the greenlight and join us. Book your free consult now.