Before
After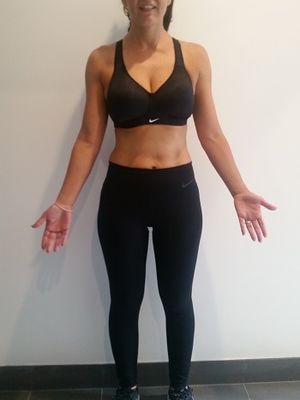 I never thought I could do it!
I never thought I would enjoy it!
I had never joined a "Gym" before, and never lasted more than 2 days doing exercise. Until now! Before I joined Vision, I didnt understand why it was so different to other places, until now!
The difference for me is the trainers and their overall support. Not only do they push you to train to your max potential, a maximum I didnt believe I had, they also educate you on the nutritional aspect as well. I attended informative nutritional seminars, and shopping tours through the aisles of the local grocery store to help and assist me with meal planning.
My trainer would monitor my food online and remind me if I needed to alter my days diet or suggest meal plans for me. He guided me on what to eat, when to eat it and why. That really is whats made Vision such a different experience for me, it has been specific for my needs and my lifestyle. They really go that extra mile to help you achieve your goal!
I had to travel overseas for work during my first 9 week journey. I was able to maintain the menu I needed to achieve my goal, again with the help and support of my trainer who was in contact with me during this time, on both the food aspect and also a planned exercise programme I could do on the go.
Now, after 9 weeks, I have never felt better! I have more energy, Im much happier with myself and I feel my attitude towards everything in general has changed.
I cant thank my trainer, the Vision team and my family enough for their support over the last 9 weeks. It has definitely been life changing for me!
Blakehurst Success Stories
Our holistic approach to emotions, education, eating and exercise has transformed thousands of people across Australia & New Zealand. Get inspired by the journeys of your latest clients.
Are you our next success story?
Give your goals the greenlight and join us. Book your free consult now.