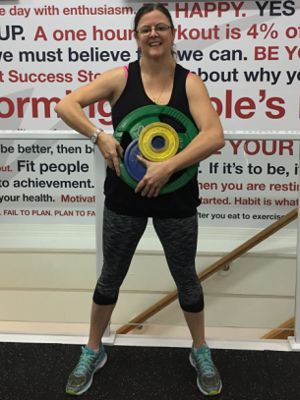 Tell me about your life before Vision?
My life was a continuous cycle of "being social" Always out at an event that revolved food and alcohol, I rarely agreed to any event that involved driving as that would "eat into" my social time, and if there was no "event" or catch up organised, I simply would organise one, I was my own enabler of this repeat behaviour that was my life.
What results have you achieved?
Not only losing 14kg, 58.5cms in 9 weeks, and feeling better about how I look and feel I have also started the journey of changing my attitude and relationship with food, it has always been a reward, a comfort, a reliance, I now think about it more of a balance in the way I live.
How has life changed for you?
I am much more active, alert and aware, I am not being so reliant on food and socialising to be the only source of "having a life" I now suggest catch up's that are a walk around the lake, or let's go to the movies more often, and not only am I feeling positive about the change, my 2 dogs Millie and Mollie are loving all the additional walk time.
What is your favourite thing about training at Vision?
Hands down my Trainer Jesse and her ever inspiring way, there are no low moments or feeling of failure with Jesse, just opportunity to learn how to continually get better and more in control, I love that she says this is not about beating yourself up because of a small set back, "this is about how we can keep this weight off for life, that's what I want for you Linda", Jesse is the most dedicated Trainer to all of her clients it is truly inspiring.
What are some defining moments during your journey?
The before and after photo was pretty awesome to see side by side, it's easy to get caught up on the numbers, on the scale, number of sessions per week, number of minutes training, but this was a visual combination of all the time and effort in one picture
What advice would you give someone in a similar situation to where you were, and thinking about making a change?
Don't give up, try again and again if you need to, its ok to be less than perfect but don't let that be the catalyst for not getting back on the horse and continuing the journey, one of my favourite sayings is that "happiness is not a destination but a journey" I feel like taking control of my health and wellbeing is the same it's not only where I am going to but how I get there.
Prahran Success Stories
Our holistic approach to emotions, education, eating and exercise has transformed thousands of people across Australia & New Zealand. Get inspired by the journeys of your latest clients.
Are you our next success story?
Give your goals the greenlight and join us. Book your free consult now.