Before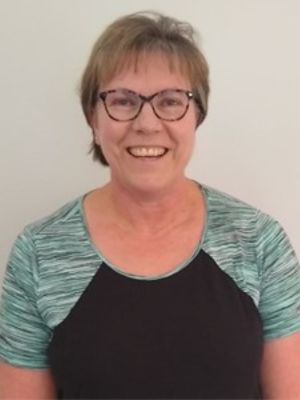 After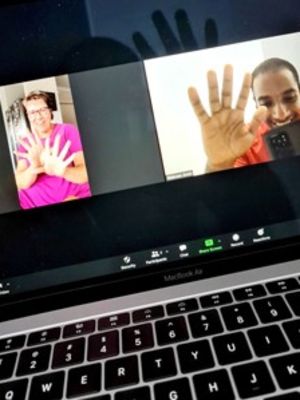 What intrigued me to start online training? Before Covid I had been trying to find a place to train that was either close to work or home, but wasn't able to find something that suited me.
Then, during Covid, Dee knew I was getting frustrated with my weight gain and inactivity so she encouraged me to consider online training. At that point she had just joined and was enjoying it.
What results have I achieved? I am very happy with my weight loss so far – it has exceeded my expectations. I am also thrilled that I am a lot more active now – walking most days and doing a training session the rest of the days.
What do I enjoy in particular? I enjoy the fact that I don't have to think about the exercises to do – somebody does that for me. And I love the encouragement I get from my trainer and the fact that the training varies.
How does online training compare to in studio? I do think that training in the studio allows the use of a wider range of equipment than my set of weights at home. For me the main plus of online training is that I don't have to travel – with the traffic situation in Melbourne, traveling to a gym/studio that is not very close can add an hour or more to your exercise time.
Final thoughts; I cannot believe that I have been able to stick to a healthier lifestyle for so long. And most of the time it is not very hard. The fact that I have to budget very carefully to be able to afford Vision helps me as well in the sense that I don't want to feel that I am wasting that money by not following the plan.
Being accountable to a trainer is also wonderful encouragement. Thanks for always being so kind, friendly and supportive, Makram. It makes the world of difference!
Prahran Success Stories
Our holistic approach to emotions, education, eating and exercise has transformed thousands of people across Australia & New Zealand. Get inspired by the journeys of your latest clients.
Are you our next success story?
Give your goals the greenlight and join us. Book your free consult now.