Before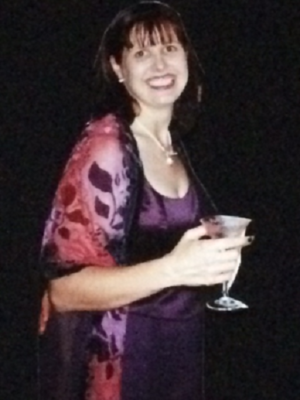 After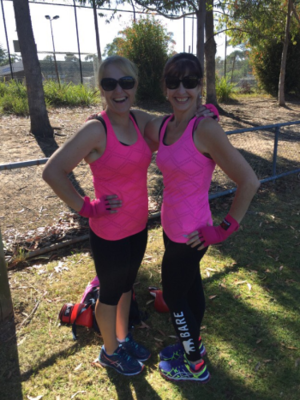 1. What was the state of your health and fitness when you started and what affect was this having on your life?
I was just recovering from a major work related back injury which really impacted on my life. During that time was unable to work due to pain, I couldn't exercise, caring for my kids was difficult as well as all of the little life admin chores like shopping, cleaning and doing the washing! My mobility was limited which also impacted on my social life, I was a bit depressed by it all and had put on a lot of weight during this time. I was taking a lot of pain medication and had a very poor diet.
2. What did you find was the most useful tool at Vision?
As much as I hate to admit it the food diary! I used the app on my phone. Actually, sticking to it hitting those macros it works! The Trainers are right! You can't go wrong the weight just steadily comes off! I also love the fact that all the Trainers are so welcoming, they say hello and goodbye each time I come to the Studio, I feel like it's not just my Trainer but all the Trainers care about us achieving our goals! The one on one sessions were amazing, they made me feel safe with exercising so I would not injure myself again. And finally, the small class sizes and social support is amazing that extra encouragement from fellow members at the Studio as well as extra support from the Trainers during class just added to my confidence in achieving my goals.
3. What impact has your new health and fitness had on your new life?
I am now back at work in my pre injury job which I thought would never happen. I no longer need pain medication! I am now extremely fit am strong. I am able to be active with my kids and be a good role model to them on eating healthfully and being fit and active.
4. If you were to recommend Vision Personal Training Lindfield to your friends, what would you say?
I would and do say just give it a go! It works. Being fit and healthy with the support of the Vision Trainers is easy and fun! It will change your life
Lindfield Success Stories
Our holistic approach to emotions, education, eating and exercise has transformed thousands of people across Australia & New Zealand. Get inspired by the journeys of your latest clients.
Are you our next success story?
Give your goals the greenlight and join us. Book your free consult now.