Before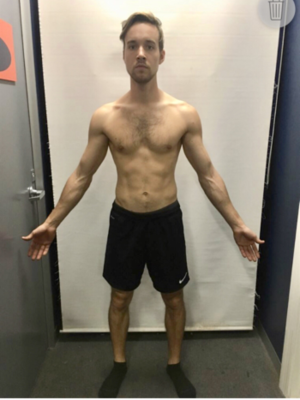 After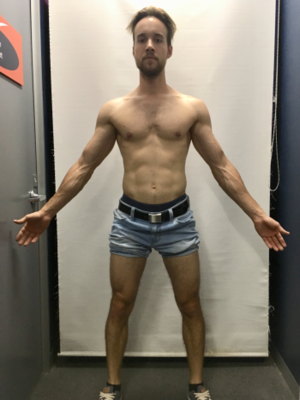 Tell me about your life before Vision?
Whilst growing up in The Czech Republic, I was training at the gym for a few years. I was fit, had a good body, I was happy but I wanted more and more. I tried to gain muscle and be bigger. I ate a lot of meat. I can say I ate quite unhealthily. I didn't search and follow healthy options and try to eat better.
After a while my girlfriend and I started to travel. We found a job and we worked together. It was a really hard job and we only did night shifts. I didn't have time for gym.
We worked at the same job for about one year. We eventually travelled to other countries. Lived there, had jobs etc. But with all the travelling and being unsettled I had started to lose everything I had gained in the gym.
Then we came here, to Melbourne. After settling down I was again thinking about the gym. My friend recommended Vision Prahran; he had been there for a couple of years and loved it. So, I decided to try it.
At the start I was only 65kgs and unhappy with how I looked and felt.
Since joining Vision Prahran, not only have I put on 8kgs but I've also become bigger, stronger and faster than ever before.
Whilst travelling, I had decided to follow my girlfriend and become a vegetarian. With the help of my Personal Trainer Blake, we were able to come up with a meal plan that suits my needs and has got me phenomenal results.
What results have you achieved?
After 6 months at Vision I have gained 8kgs but also reduced my body fat during the process. Both my muscle mass and strength have gone through the roof too.
How has life changed for you?
Before Vision I wasn't happy with my body, I wanted to be bigger. Now I'm happier with myself than before.
What is your favourite thing about training at Vision?
I love the trainers. They make you feel at home and are great to chat to. They care about you and your results.
What are some defining moments during your journey?
Just learning about how to eat healthy while also being able to gain muscle without fat.
What advice would you give someone in a similar situation to where you were, and thinking about making a change?
If you are not happy with yourself and would like to change it, don't look for excuses and just do it. It's going to take a while to have your dream body you wish about, but step by step and with patience you'll achieve this!
Prahran Success Stories
Our holistic approach to emotions, education, eating and exercise has transformed thousands of people across Australia & New Zealand. Get inspired by the journeys of your latest clients.
Are you our next success story?
Give your goals the greenlight and join us. Book your free consult now.