Before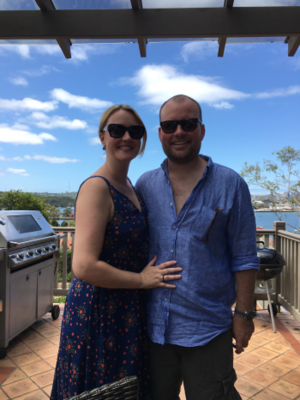 After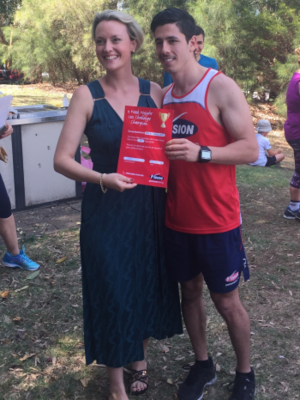 Jacki Williams
1. What was the state of your health and fitness when you started and what affect was this having on your life?
I was overweight and not fit at all. I was having a lot of back and neck pain, low energy, low self-esteem and mentally struggling to get through each day. My diet was very high in comfort foods and I was very much an emotional eater. My alcohol intake was also too high, indulging in a few glasses of wine each night and potentially more on the weekends.
2. What did you find was the most useful tool at Vision?
This is a good question because I can't say it was just one tool that was useful, I really feel it was the combination or formula that Vision offered. Clearly having a very supportive, upbeat and knowledgeable trainer, Nell was instrumental in enjoying and continuing with the process. She kept me accountable, as did the whole team when they would greet me every time I came to the studio.
Nell understood my personal life - children, husband, work etc., she helped steer me in the right direction and kept me on track being flexible with our appointments and giving me tips to be able to work out on my own when I could not get to the gym because of work or family commitments.
The VVT food and exercise diary was key to keeping me on track and educating me with respect to the combination of foods, intake of Carbs, proteins and fats which I had never really focused on and the weight started to drop off and my fitness levels slowly built up.
The friendly environment of the Drummoyne Studio made it nice to turn up to work out and I really felt the whole team was behind my journey and cared about my success and now my continuation after the initial challenge.
3. What impact has your new health and fitness had on your new life?
I feel so much more confident in myself because I look more like my old self (albeit probably that was 15 years ago!). I feel physically and mentally stronger and more capable.
My energy levels are greater and my desire to exercise, eat well and limit the alcohol has been life changing.
Family, friends and colleagues have been surprised by the changes and very positive in feedback, which of course is a real boost for my self-esteem. My children and husband are proud of that fact that I set out to achieve a goal and despite how hard it was sometimes I stuck to it and am continuing with it. Knowing I have the self-discipline and motivation to make such a big shift in my lifestyle at my age has been very gratifying and I have learnt so much about nutrition that I never knew.
4. If you were to recommend Vision Personal Training Drummoyne to your friends, what would you say?
Vision provides the advice and experience to help you achieve life changing results with respect to weight loss, weight management and overall fitness. If someone has thought, like I did, that I simply would never be a size 8 again after 2 children and working fulltime because I didn't have the time or the inclination that it is not too late. They won't regret making the decision to join, but they must commit to it 100% because the results are up to them. I would highly recommend Vision to all my friends, family and business associates.
I felt really depressed, I hated looking at myself in the mirror every day, I always found something I hated, there was never anything I loved about myself. Laziness stopped me from making improvements and I didn't think I could actually lose weight so I never tried.

I have learnt that my body can handle a lot more than what I thought it could, making me work harder to reach my goals. Some of the biggest benefits has been meeting amazing and supportive people, learning to love who you are but also learning how to improve yourself. The feeling of being healthier is a massive benefit to me.
I regret not starting earlier. The Trainers at Vision Personal Training are so amazing, they want the best for you, so they are there to help you along the way. I wouldn't be where I am today without them.
Drummoyne Success Stories
Our holistic approach to emotions, education, eating and exercise has transformed thousands of people across Australia & New Zealand. Get inspired by the journeys of your latest clients.
Are you our next success story?
Give your goals the greenlight and join us. Book your free consult now.