Before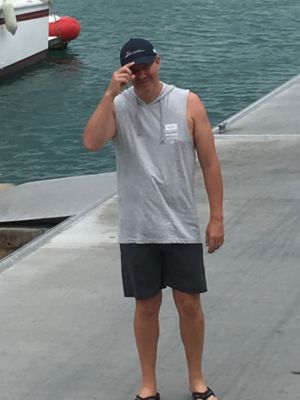 After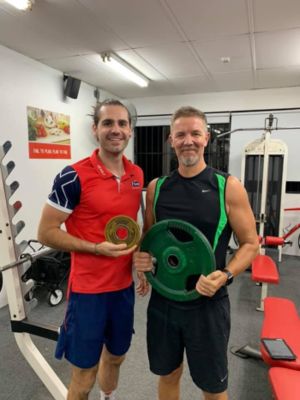 What state was your health and confidence in prior to Vision?
I was generally in good health and have always been a regular at a gym or sport since I was a teenager. However, the good life was starting to catch up with me and I was concerned about my visceral fat more than anything.
What result have you achieved?
I have lost 10kgs, lost a good bit of belly fat, built up more stamina and even completed a 10km run, and I hate running!
What component was the most crucial in achieving your goal?
Most of all, I've realised that it's what you eat and how you manage it that is most important and probably the hardest (for me) to achieve. Luckily, I have a wife who keeps me on the straight and narrow. I also have a very good PT who gives advice at the right time, helps me meet my training goals and keeps me going when it would be too easy to give up (and keeps nagging me to reduce the alcohol intake :) )
What would you say to a friend if they asked you about your experience?
I would advise anyone, especially around my age, who thinks they are fit, to go along to the gym and have an assessment of body and health goals. They can then make up their own mind if they want to pursue them. They might be surprised and a little disappointed to start with but if they follow the path help laid out by Vision, they can achieve anything.
Drummoyne Success Stories
Our holistic approach to emotions, education, eating and exercise has transformed thousands of people across Australia & New Zealand. Get inspired by the journeys of your latest clients.
Are you our next success story?
Give your goals the greenlight and join us. Book your free consult now.