Before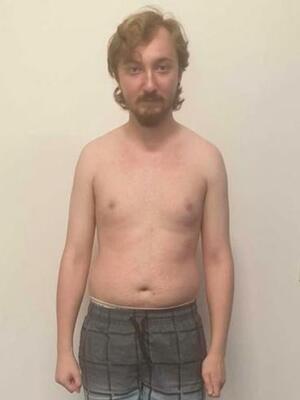 After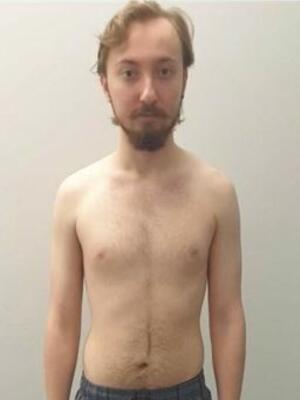 Let's celebrate the incredible achievements of Ilan, who is down 7kg and feeling his best again!

Ilan's was wanting to get in shape but was unsure of what steps to take. Searching for a solution, a family member recommended he reach out for help with our team. Ilans decision to enlist the support of a personal trainer in Bondi Junction proved to be a game-changer. With commitment and the guidance of his dedicated trainer, Gustavo, Ilan has hit his target with over 7 kilos fat loss and uncovering a newfound sense of confidence and mental clarity.

Ilan's weight loss journey began seeking a change. Though uncertain of the exact path to take, he knew that a personal trainer would provide the guidance and structure he needed to achieve his goals. With his trainer Gustavo by his side, Ilan start his program of 2 x 30minute strength sessions each week, complemented by over 5 hours of low to moderate cardio.

One of the key factors that propelled Ilan towards success was the accountability and support provided by Gustavo. With his expert knowledge and personalized approach, Gustavo ensured that Ilan remained focused and motivated throughout his journey. Whether it was pushing through a tough workout or making smarter nutrition choices, Gustavo was there every step of the way, providing guidance and encouragement.

"I'm feeling good. I'm more confident, and I'm feeling better about myself. The mental clarity I have now is incredible."

Congratulations, Ilan, on hitting your weight loss goals and experiencing a remarkable transformation. Your dedication and hard work have paid off, and your achievements are an inspiration to all those looking to embark on their own fitness journey. We have no doubt that you will conquer your next goal with the same determination and passion!

If you're ready to embark on your own weight loss transformation, our dedicated team of trainers, like Gustavo, are here to guide and support you on your journey to a healthier, fitter version of yourself!
Bondi Junction Success Stories
Our holistic approach to emotions, education, eating and exercise has transformed thousands of people across Australia & New Zealand. Get inspired by the journeys of your latest clients.
Are you our next success story?
Give your goals the greenlight and join us. Book your free consult now.