Before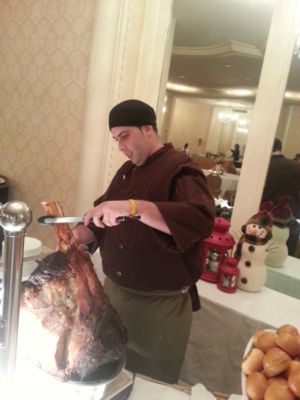 After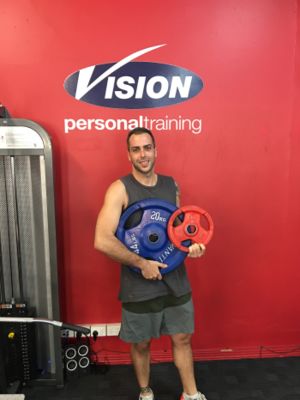 I have lived a sedentary lifestyle for many, many years; enjoying my big passion that is food; as a chef, it is also a major part of my lifestyle.
Since I started working as a chef, I have found it extremely hard to find the time to eat healthy nutritious food and exercise due to an extremely tough schedule. After a year of working in the United States, health and fitness was never a high priority, I put on weight and became ashamed with the way I looked and felt.
After finishing work in the United States, I went back to my home country, Spain, I decided that I had to do something about the way I looked and felt, I joined a gym and started lifting weights and doing cardio, but with no real plan and little change to my lifestyle outside of the gym, I struggled to lose any of the weight that I put on in the United States.
After leaving Spain, my girlfriend, Jessica and I moved to Australia, a country built around lifestyle and copious amounts of social activity, this is where we decided that enough is enough and it was time to take care of ourselves!
It was a few days after Christmas in 2014, Jessica and I came across a small Personal Training Studio in the middle of busy Chapel Street; this place was called Vision, a small friendly studio where everybody knows your name! At the time we didn't realise it, but this place was going to change our lives and the way we lived for good. We both went in, signed up and away we went!
What a crazy, radical change this was going to be on my life...filling in a food diary? What was this I thought to myself?? Wake up in the morning for cardio? I'd never done that before, at first it all seemed a bit overwhelming but once I became friendly with other members around the studio, Vision became like my second home, not only was it fun, social and exciting, a few weeks into my program I started to see RESULTS! Little bit by little bit my body was changing, I couldn't believe it, the program my trainer had set up for me was helping get rid of the weight that seemed would never come off.
Some weeks I lost more than in other weeks but the important thing was that the number on the scales was always going down.
Not only have I lost weight and made great friends, I've also completed 5 running events and a Triathlon, something I never thought possible, not even in my wildest dreams, it's all it been thanks to Vision and the trainers there, all together we make and a big family and for that reason I can't thank them enough, I don't have words to describe what they've done for me, the positive influence they have had on my life has just been remarkable and for that I will be forever grateful. With Vision, I have now lost 25kgs and have never felt better, I have so much more confidence in myself and being a head chef at one of Melbourne's finest restaurants I have much more energy when I am working long shifts.
No matter what time of the day or night, all the trainers at Vision Prahran greet you by name with a massive smile on their faces, it really makes you feel like a part of the community and family that has become one of the major reasons that I am proud to call the trainers and clients my best friends and family!
Hector Merino
Prahran Success Stories
Our holistic approach to emotions, education, eating and exercise has transformed thousands of people across Australia & New Zealand. Get inspired by the journeys of your latest clients.
Are you our next success story?
Give your goals the greenlight and join us. Book your free consult now.