Before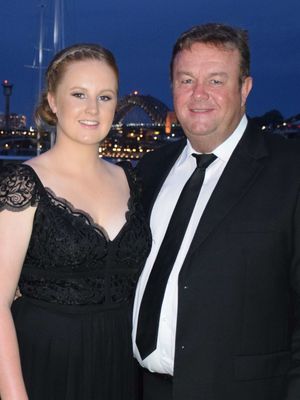 After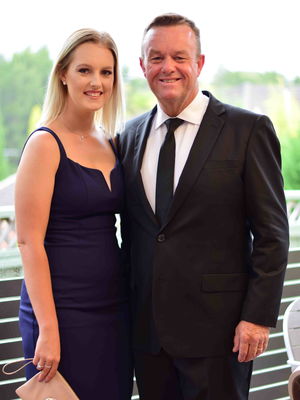 Remember that TV show "Cheers"? The tag line was that it was "A place where everybody knows your name". This perfectly sums up my Vision Bangor experience. From the moment I walked in the door, the trainers and other clients went out of their way to make me feel welcome. My story is very similar to many others in my age group – working in a high stress job, with little time to exercise, let alone eat properly. A bloke at work started calling me "Skinny" while nudging me in my ample belly. This wore thin very quickly. I was stressed, unhappy, unhealthy and unmotivated. I needed to do something before my health, physically and mentally, took a nose dive. I drove past the Studio and saw a boxing class in progress. Like all old blokes, I fancied my sporting prowess (talk about ambition outstripping ability!) and decided to take the plunge and join in. I joined the Studio that afternoon and was introduced to my trainer. We mapped out a training plan, and more significantly, eating plan and set sail on my weight loss voyage. With the support of the Vision Bangor trainers, positive and enthusiastic clientele and my family, I lost 25kg in around 12 months. My energy levels went through the roof. I started participating in Fun Runs, competed at Masters Surf Lifesaving Carnivals (Go Elouera!), completed a couple of triathlons, and rediscovered my love for cycling, particularly Mountain Biking. It is now 5 years on, and I still look forward to walking in the door and seeing my friends. I have maintained my weight loss. My trainer, Stu Perry, has become more than "just" my trainer. He has become a great friend, confidante, cheer squad, motivator and enthusiastic sharer of bad Dad jokes and puns. I have made numerous friendships that now extend outside of the Studio, which I hold dearly. It is not all beer and skittles. There are up's and down's. That's life. Anything worthwhile requires hard work. The difference here is that you have support every step of the way. If you were to ask "Was it all worth it?" I can simply say that it has saved my life. Seriously. The hardest step is the first one….Make that step. You owe it to yourself.
Bangor Success Stories
Our holistic approach to emotions, education, eating and exercise has transformed thousands of people across Australia & New Zealand. Get inspired by the journeys of your latest clients.
Are you our next success story?
Give your goals the greenlight and join us. Book your free consult now.