Before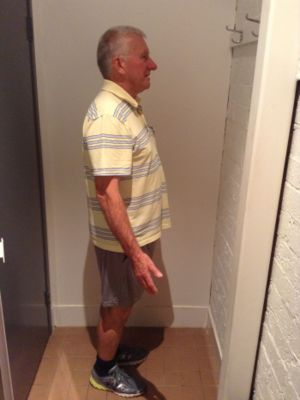 After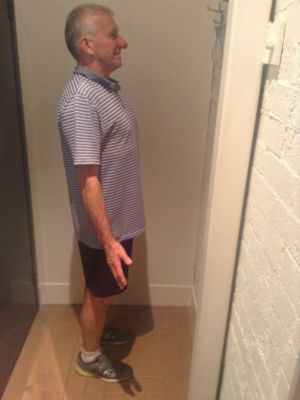 When I first started my journey with Vision Personal Training Bangor late last year, I was recovering from a badly fractured wrist, requiring a plate and 10 pins to put it back together and which ironically had happened at the end of June 2015 just outside the Vision Studio after I clumsily fell over my own feet one morning on the way to work.
Being a masseur I knew I needed rehab on my wrist to get it strong again if I was to continue doing what I'm passionate about.
I was also reassessing my own life at the time after several close friends and family members were dealing with serious health issues.
I knew I had to do something for myself - lose weight, get fitter, turn my own life around. If not now, then when?
I had been to many gyms in the past, been on heaps of diets, all with short term gains but never sticking with it for the longer term.
From the moment I started with Vision Personal Training Bangor, I knew it was right for me.
My personal trainer and the rest of the trainers have been so supportive and the feel of the studio is always positive. I also draw great inspiration from many of the amazing clients who all have their own stories and reasons for being there. When I enter the studio now, I feel I am part of something special and I feel a positive bond with the trainers and the clients.
Since starting at Vision Personal Training, I have lost 10 kg, my wrist is as strong as ever due to the weight program, and I feel as fit and as strong as I have felt in the last 30 years.
I am confident that I have made life-long changes to how I live my life in my eating habits and exercise and I know I have improved my quality of life for the years to come. I also know that I owe a lot to Vision Personal Training, especially my Trainer for his dedication, enthusiasm and incredible knowledge in his field.
I also hope that my own story, although nothing out of the ordinary and not the large weight loss of some of the other inspirational clients at Vision Personal Training Bangor, has helped my wife, Beth, and several other close friends to change their lives for the better.
Thanks again to Vision Personal Training Bangor and to Matt and the team.
Bangor Success Stories
Our holistic approach to emotions, education, eating and exercise has transformed thousands of people across Australia & New Zealand. Get inspired by the journeys of your latest clients.
Are you our next success story?
Give your goals the greenlight and join us. Book your free consult now.