Before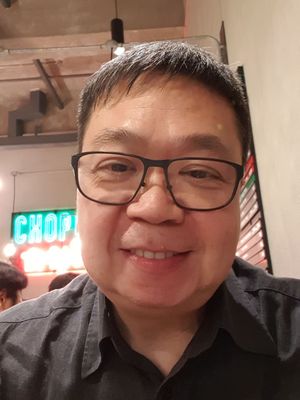 After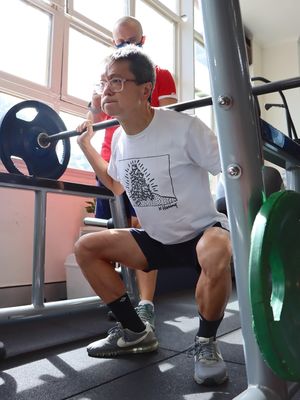 Tell us about your life before joining Vision Personal Training Lindfield? I used to travel overseas for business frequently which required lots of entertainments with customers and partners, drinking and eating. I wasn't exercising, nor did I have any awareness about my health.

What was the state of your health and fitness when you started and what affect was this having on your life? Not healthy at all. Was taking so many kinds of medicines to keep my health indexes within the limits. Same as the fitness, couldn't run for a minute or do any push ups, shoulder press...etc.

What results have you achieved at Vision Personal Training Lindfield? With the guidance and trainings from Vision, I'm off of all these medicines and all my health indexes are back to normal. I would say "I'm quite fit" for my age.

What did you find was the most useful tool at Vision? Meal planning and the Personal Trainers. I've learnt so much on what to eat and when to eat. PT is very helpful as well. It's not only about the training but my trainer also provides me with great advice and encourages me to keep active and eat healthy.

What impact has your new health and fitness had on your new life? Feeling younger and happier every day, especially not required to visit my doctor so often like in the past.

What keeps you motivated? First, after putting a lot of effort and hard work to come to this current stage of fitness, I don't want to go back to the old days. Secondly, Vision is like a family, the team has given me lots of encouragements to continue breaking my records of the assigned programs - self challenge.

What advice would you give to someone that is currently thinking about taking a positive step towards changing their health and fitness? Get the professionals to help like joining personal training. They will guide you on the right path and keep you motivated.

If you were to recommend Vision Personal Training Lindfield to your friends, what would you say? Great atmosphere - both the trainers and customers are very friendly and willing to help each other. Of course, the trainers are and they know how to get you working hard.
Lindfield Success Stories
Our holistic approach to emotions, education, eating and exercise has transformed thousands of people across Australia & New Zealand. Get inspired by the journeys of your latest clients.
Are you our next success story?
Give your goals the greenlight and join us. Book your free consult now.