Before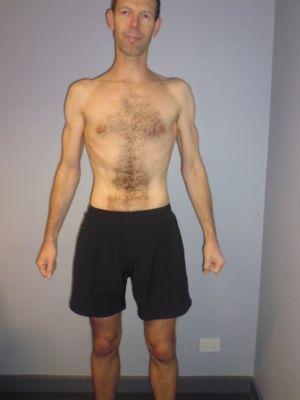 After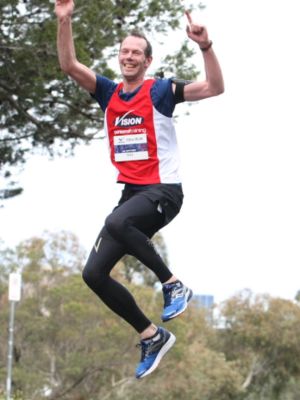 1. Tell us about your life before joining Vision?
Before joining Vision, I would wind down every day with a few beers while playing video games. I loved hanging out at the pub with friends. My life did not involve any physical exercise.
2. What results have you achieved at Vision?
At Vision I have lost 6kg of body fat and gained 5kg of lean muscle. I am still working on muscle gain. I have also completed three fun runs, the last one a half marathon which was hard, but fun.
3. What impact has Vision had on your life since achieving your amazing results?
I have become addicted to running! I used to see running as a way to improve fitness, now I try to get fitter to improve my running!!
I am very conscious of what I eat. I am meticulous with my food diary, quit drinking for three months and now drink in moderation. I find it very interesting how food works on your body
Through Vision I have met a group of amazing people, both trainers and clients. It is a big inspiration to hang out with like-minded people that are going through the same journey.
4. What are some defining moments during your journey?
There are som many, but my top 3 moment would be;
Seeing my physical changes confirmed on the scales.
Being cheered on by a Vision squad at the finish of a fun run.
Signing up for the New York Marathon in November next year.
5. What advice would you give someone who is currently thinking about taking a positive step towards changing their health and fitness?
In my opinion Vision has the right package to achieve and sustain your desired body shape. I have witnessed some incredible transformations and would recommend Vision Personal Training to anyone looking to make a physical change in their life!
Hawthorn Success Stories
Our holistic approach to emotions, education, eating and exercise has transformed thousands of people across Australia & New Zealand. Get inspired by the journeys of your latest clients.
Are you our next success story?
Give your goals the greenlight and join us. Book your free consult now.