Before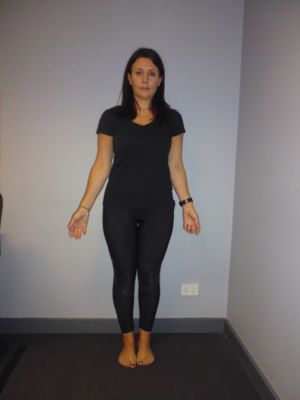 After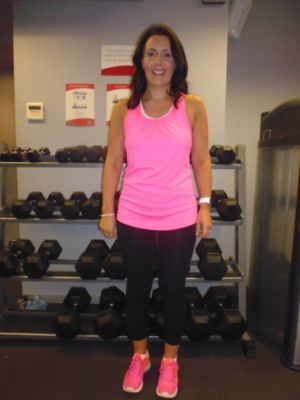 1. Tell us about your life before joining Vision Personal Training?

I have a chronic degenerative spinal condition and have had 4 surgeries now. Exercise, particularly cardio, tends to aggravate my condition, so I used to do a bit of Pilates and walking but that just wasn't keeping my middle age spread at bay! I was tired and in pain every day. I found that on days that I did exercise, like walk the kids to school, I'd used up all my reserves by 5pm and was in too much pain to manage the dinner/bath/bed routine with our 3 young children. Pain makes me grumpy so I'd end up yelling at them (and drinking too much wine). I felt like I was trapped in a downward spiral.

2. What results have you achieved at Vision Personal Training?

I'm so much fitter and stronger. I can manage around 15,000 steps a day now and I have the stamina to get through my day with the kids. I've even started doing a bit of cardio and so far, the back is holding up ok. I've become a lot more aware of my poor eating habits. I had spinal surgery again in May but my amazing trainer collaborated with my Physio and Osteo to develop a program that would work for me. The 4 months of strength training I'd already done at Vision Personal Training meant that once I was allowed back in the gym in August, it wasn't such a slog to regain my muscle tone. Also because I'm not in as much pain I don't yell at the kids so much (my wine consumption is still a work in progress however)!

3. What impact has Vision Personal Training had on your life since achieving your amazing results?

It's helped me put myself first for a change and make time for exercise. Its improved my family dynamics during the evening as I am not battling pain all the time.

4. What are some defining moments during your journey?

Returning in August after 3 months off for surgery. I was so happy to be able to start strength training again. Also reaching my goal of losing 5kgs.

5. What advice would you give someone who is currently thinking about taking a positive step towards changing their health and fitness?

Do it. Life is too short not to be the best you that you can be!
Hawthorn Success Stories
Our holistic approach to emotions, education, eating and exercise has transformed thousands of people across Australia & New Zealand. Get inspired by the journeys of your latest clients.
Are you our next success story?
Give your goals the greenlight and join us. Book your free consult now.