Before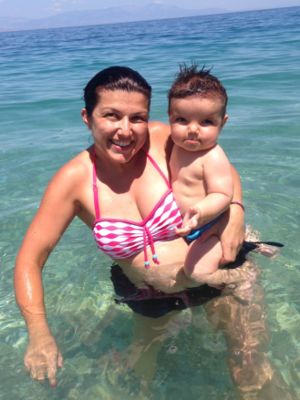 After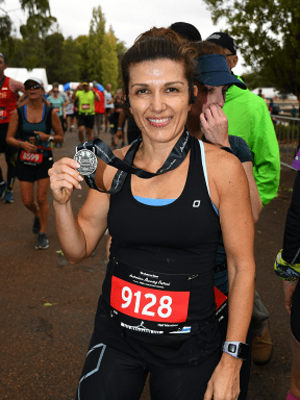 Eleni is a genuine super mum, running her own small business in Drummoyne (Kanela - some of the best food in Drummoyne!) and 3 young boys running around, it's truly inspiring to see what she's been able to achieve. have a read of what she has to say below!
"In 2014 I had already lost 10kgs following an acute episode of thyrotoxicosis where I was treated with steroids for 8 months. The thing is that I had already shifted 10kg before that on a low carb, high protein diet and NO exercise after Christian was born. I had reached 80kg in that pregnancy and my starting point was not that much less considering 3 pregnancies before that. I can dig up some pics from those times but I guarantee you I won't be in swimwear. Maybe long boardies which made me look worse!!!
Anyway I vowed that if I got better from my illness I would do more to take better care of my health. I walked into Vision in Oct 2014 wanting to shift 5kg more and which I achieved quickly and now I've done so much more! What I didn't expect was to fall in love with exercise or maybe what keeping fit does for me. In any case, having run 3 half marathons this year with Blackmores still to go, there is no denying that I am so much more fitter now.
Thank you all for your ongoing support!"
Congratulations on an amazing result Eleni, lookng forward to seeing what you achieve next!
Drummoyne Success Stories
Our holistic approach to emotions, education, eating and exercise has transformed thousands of people across Australia & New Zealand. Get inspired by the journeys of your latest clients.
Are you our next success story?
Give your goals the greenlight and join us. Book your free consult now.