Before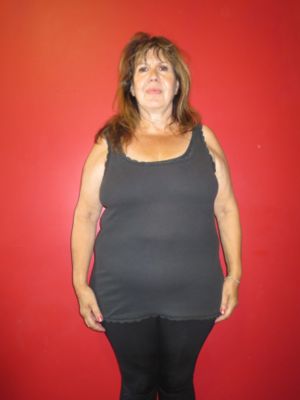 After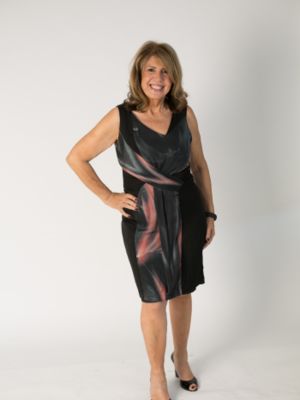 I've tried every weight loss diet and exercise program on the planet but after a month or so I was always back to where I started. At my age I was more or less resigned to being overweight, resigned but not happy. I truly thought that I was too old to try again and the thought of going to a gym with gorgeous young things was too formidable.
However, I plucked up the courage and with encouragement from my family I started at Vision Bondi Junction. After chatting and assessing my personality, I was placed with the best Personal Trainer for me and she has been nothing short of amazing. The education and accountability from her, plus being able to attend a small Studio, made this much easier for me. From day one all entire team were encouraging, checking up on my progress and helping out with advice. My goal was to lose weight and get fit, but I have gained so much more.
I have lost 25kg in 9 months. The difference that this has made to my life in such a short time is huge and I am already doing things that I would never have had the confidence to do previously. The energy and enthusiasm the Trainers and Clients share is second to none and this has helped me to believe that I can do one challenge after the other.
Running!!!! I couldn't manage one tree to the next in Centennial Park when I started. With the help and encouragement of the other runners at the Studio, both accomplished and newbies and also the Trainers who have run alongside me at Run Club, I managed to do a 10km fun run and then my lovely Trainer said she would run with me in the City2Surf..14 km! Madness, but I felt that with her help I could probably manage it or at least try. She stayed with me the whole way, encouraging me when it got tough and we did it, unbelievable. You don't get that sort of commitment and effort in other gyms.
I also have a whole new appreciation for food - really examining what I'm putting in and when to get the maximum gain. I'm actually starting to inspire friends and relatives who have seen the change in me both physically and mentally, which is a lovely positive thing. All in all it's the atmosphere, the friendliness and niceness that is the best, the whole team are so supportive and know you by name (from day one), Group Training sessions are fun and motivating and you don't feel embarrassed by the environment. The other members are fabulous, the Personal Trainers are all top-notch and go the extra mile to make your goals not just achievable but enjoyable along the way. Last but not least, the friends you make in the Studio - people who have similar goals and outlook to yourself make this a place you want to be.
Bondi Junction Success Stories
Our holistic approach to emotions, education, eating and exercise has transformed thousands of people across Australia & New Zealand. Get inspired by the journeys of your latest clients.
Are you our next success story?
Give your goals the greenlight and join us. Book your free consult now.