Before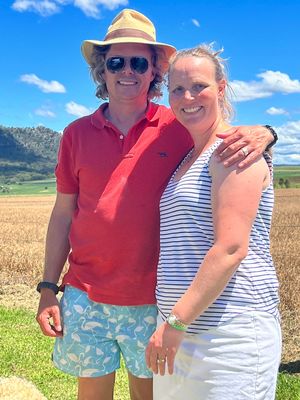 After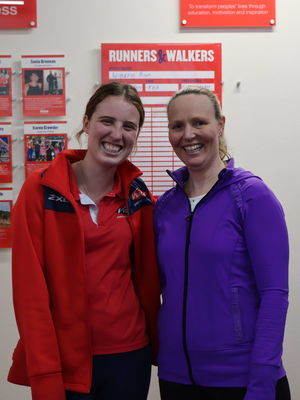 Tell us about your life before joining Vision Personal Training Lindfield?

Before joining Vision, I had let my health and fitness slide. I saw the weight creep on and my strength and energy were low. I was caught up in the pace of life with a family! I knew it was time to change but was also very hesitant and constantly found an excuse to just keep going the way I was.

What was the state of your health and fitness when you started and what affect was this having on your life?

When I started at Vision, I had let the weight creep (Covid didn't help but that was just another excuse!) and had become very unfit. This was having a very negative impact on my energy levels and general wellbeing.

What results have you achieved at Vision Personal Training Lindfield?

After only 18 weeks I have achieved my goals and have lost 10kg. I have not only lost weight but grown in confidence, strength, general fitness and made new friends.

What did you find was the most useful tool at Vision?

It is definitely a combination! Everything works so well together, and they compliment each other - the MyVision app, the one-on-one sessions and the group training sessions. This along with little messages from your trainer when you need it most and the friendly nature of the gym have definitely been great.

What impact has your new health and fitness had on your new life?

I feel so much more energised and confident within myself. I have less aches and niggles and actually look forward to the sessions. I have gained far more than I expected from when I joined.

What keeps you motivated?

The friendly nature of Vision. The staff and other clients make it so enjoyable. Seeing what you have eaten and how you have moved on the MyVision app is really important. This makes you want to turn up and to keep going. The results from the work are certainly visible and motivating.

What advice would you give to someone that is currently thinking about taking a positive step towards changing their health and fitness?

Just join and don't procrastinate about it any longer - You absolutely won't regret the decision and you will get so much more from the experience than you expect.

If you were to recommend Vision Personal Training Lindfield to your friends, what would you say?

Vision Lindfield is so welcoming and non-judgemental. It is a warm and friendly place, and the program is so individualised to meet your needs. The trainers understand you, take the time to listen and adjust to your needs, yet challenge you to achieve things which you didn't think possible.
Lindfield Success Stories
Our holistic approach to emotions, education, eating and exercise has transformed thousands of people across Australia & New Zealand. Get inspired by the journeys of your latest clients.
Are you our next success story?
Give your goals the greenlight and join us. Book your free consult now.