Before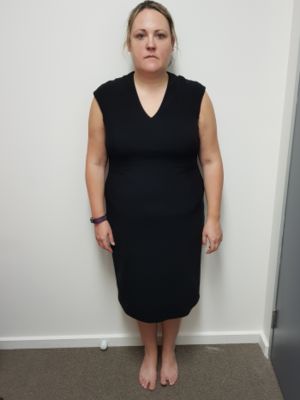 After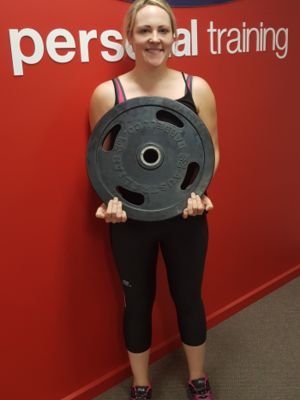 I started to put on weight after high school and slowly it kept creeping up. I tried numerous fad diets that I could never stick to for more than a few days and I joined gyms with the best of intentions but usually felt intimidated and stopped going after a few weeks. I always set goals of losing weight before any special event and then the event would come and go and I would be the same or heavier than I was before with the photographic evidence and self-loathing to prove it.
In January 2018, I was feeling awful after another year had ended without me achieving my goals and I emailed Vision Blackburn (which I passed every day on my way home from the train station) to find out more about their program. Kimberley met with me to talk me through their program and she was so understanding and non-judgemental that I felt immediately comfortable and signed up there and then.
When I started at Vision, I realised pretty quickly that this was not like any of the gyms I had been to before. From my first day, all the trainers greeted me by name and everyone training at the gym seemed happy to be there and friendly. I still had significant doubts that this would make a difference given my past failures. My trainer Cameron had his work cut out for him just trying to get me to tell him what my goals were in our initial meeting. I did not want to say them out loud because I did not want to disappoint myself again. He was persistent, so eventually I agreed to make some smaller goals.
My experience at Vision has been a life changing and educational experience. I have discovered a resilience and commitment that I did not know I had and I now know that food is not the enemy as long as you have the right education and understanding.
So far, I have lost 20kg and dropped several dress sizes. I also found the courage to go paragliding (where you have to weigh in first). I have done several fun runs and I signed up with the Vision Blackburn team to do Tough Mudder this October.
All of the trainers at Vision Blackburn are fantastic and I count myself lucky to now consider them my friends. I am so grateful for the energy that they all put into every single training session and the fact that they give up their own Sundays so that they can run alongside us or be there to celebrate with us at the finish line at every event.
I am especially grateful to my trainer, Cameron who has been with me every step of the way. When I am hard on myself, he always reminds me how far I have come. Even when I don't have confidence in my ability to reach my goals, I know that he does.
I am now looking forward to reaching my final goals and maintaining my brand-new lifestyle!
Blackburn Success Stories
Our holistic approach to emotions, education, eating and exercise has transformed thousands of people across Australia & New Zealand. Get inspired by the journeys of your latest clients.
Are you our next success story?
Give your goals the greenlight and join us. Book your free consult now.