Before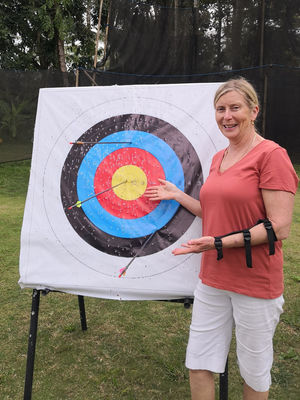 After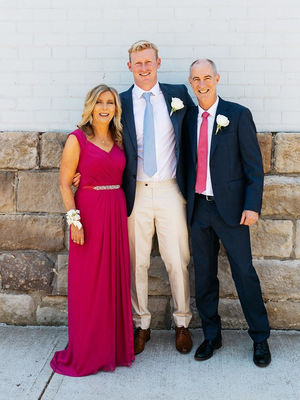 In July 2020 I joined Vision after I had an operation on my foot in April. After a yearlong injury, I hadn't been doing much and was in the middle of the Covid-19 restrictions, and definitely not motivated. I had put on several kilos without noticing, and my main goal was to fit into my dress I was going to wear to my son's wedding in November.
During my first visit I met my trainer Tania and she listened and took notes. My goal was to lose 5 kilos, as well as tone up, as I was 60, and those arms don't tone themselves up. The first few week, the scales were hardly moving, 100g a week for a while, but Tania said keep tracking your food, do the work, and the results will come. So, I did, and finally we started seeing results both physically and on the scales.
I began to look forward to my personal training sessions with Tania very much and her positive and constructive words of encouragement and knowledge kept me on track. I also attended group training sessions and seminars. Team Vision Personal Training at Bondi takes the time to send a text asking how I'm going, or other useful information about nutrition and motivation.
Recently I had a back injury, and my personal training was changed to work around the injury. 2 weeks has gone by and my injury, whilst still doing classes is now better. My trainer Tania did the countdown to the wedding with me, and worked on toning up my arms, core and legs, she had seen the dress and knew what had to be done. I managed to lose the 5 kilos, and then another 1.2 kilos.
I have to say the wedding dress looked amazing, and I didn't have to worry about the zipper breaking, or wearing spanks! Everything was where it was meant to be. I was awarded 'Client of the Month' for November, which was a huge honor, and one that I definitely share with lovely community from the Studio. I didn't know how to start to get fit before I met team from Vision. They guided and looked after me and I achieved the goal that we set out to do back in July. My family and friends, are amazed how great I look, and I must say, so am I, thanks to VISION.
Bondi Junction Success Stories
Our holistic approach to emotions, education, eating and exercise has transformed thousands of people across Australia & New Zealand. Get inspired by the journeys of your latest clients.
Are you our next success story?
Give your goals the greenlight and join us. Book your free consult now.