Before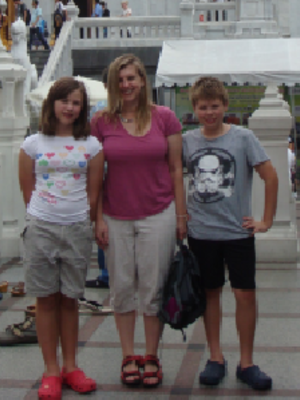 After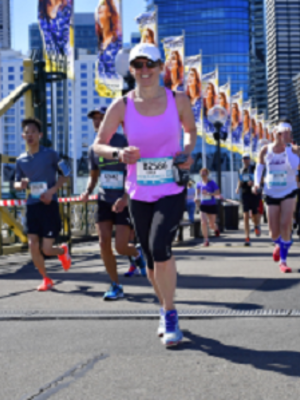 Carla McMurray has an amazing story to tell! She has not only lost 15kg but was able to complete the Blackmores Marathon in 2017. Here is what she has to say about her journey so far.
1. What was the state of your health and fitness when you started and what affect was this having on your life?
I was feeling overweight and uncomfortable in my clothes, and worried about my ability to play softball and go skiing in both the short and long term.
2. What did you find was the most useful tool at Vision?
The personal approach to nutrition helped me to lose 13 kilos in the first three months and has enabled me to keep the weight off for the past 4 years. With support from the Trainers and by using the food diary app to monitor my carbs, fats and protein, it's now easy for me to balance healthy meals and the not-so-healthy choices (and wine).
3. What impact has your new health and fitness had on your new life?
Beyond expectation. I'm healthier, happier and can fit back into clothes that I haven't worn for years (although the 80s crop top will stay in the wardrobe). I have also participated in events like Coastrek, Tough Mudder, Miss Muddy and lots of fun runs.
4. What was one of the most memorable moments of your fitness journey?
Completing my first FULL marathon last year in Sydney has been the most significant moment to date. I'd never dreamt that doing a HALF marathon was even possible before joining Vision.
5. If you were to recommend Vision Personal Training Lindfield to your friends, what would you say?
I'm having fun. There's a great sense of community and support. If you want a new challenge or participate in an event, you can do so on your own or as part of a team, and there's always plenty of encouragement. So, I would say...if you are keen to make a change (big or small), then consider Vision to help you make it happen.
Lindfield Success Stories
Our holistic approach to emotions, education, eating and exercise has transformed thousands of people across Australia & New Zealand. Get inspired by the journeys of your latest clients.
Are you our next success story?
Give your goals the greenlight and join us. Book your free consult now.