Before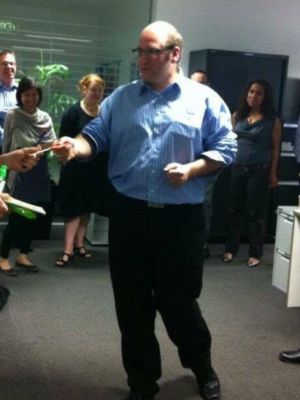 After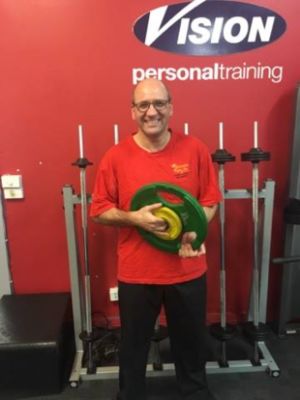 Tell us your life before Vision?
Life before Vision, I was always confident but extremely self conscious about my weight and body shape. I wouldn't really put myself out there and always brought large clothes that tended to try and hide things.
What Results have you achieved?
My first cardio class I couldn't get through one exercise without stopping and needing to lay down and rest. Now I'm at a point where I can get through the whole class easily and look at ways to do things better, harder and faster, pushing myself as much as I can (knowing I won't die in the process). I have lost a tonne of weight, just over 14kgs so far, and most of all I feel amazing!
What is your favourite thing about training at Vision?
I enjoy the focus on nutrition as much as exercise. It's the gym that everybody knows your name, which is nice. Not focused so much on the big body building stuff but rather being healthy, fit and achieving small amazing goals along the way.
What are some of the defining moments during your journey?
Achieving my first 9 week goal two weeks early & taking my first weight pate photo! Also seeing my first before and after photo really highlighted the difference for me!
What advice would you give someone in a similar situation to where you were, and is thinking about making a change?
Just do it you won't regret it! Stick with it over the first few weeks, it can be tough trying to break some old habits but once you get the basic level of fitness and learn more about nutrition you'll be surprised at what you can achieve and how much easier it is t progress. Take time, to understand and watch your food- it takes time to get the balance right but I found it one of the easiest ways to get results.
Prahran Success Stories
Our holistic approach to emotions, education, eating and exercise has transformed thousands of people across Australia & New Zealand. Get inspired by the journeys of your latest clients.
Are you our next success story?
Give your goals the greenlight and join us. Book your free consult now.