Before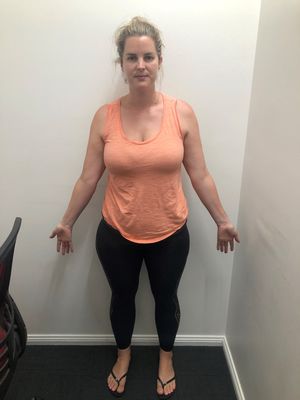 After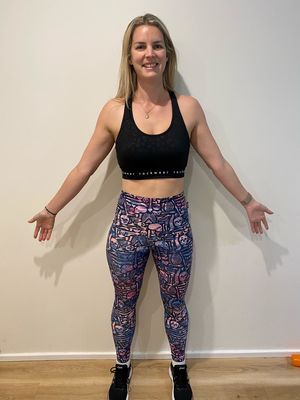 I have friends who have had great success at Vision and I was offered a free month trial. If I'm honest I decided to take the trial to see what it was all about but I was still guarded and unsure about wanting to commit to a new lifestyle. After 8 rounds of IVF, countless surgeries and my high-risk pregnancy with my son, which put me on bed rest for 3 months, I wasn't happy with the way my body looked or how I felt, but I was scared to train for fear of hurting myself and I was using food as a way to make myself feel better, due to no sleep and struggling with post-natal depression and anxiety. I was shocked to see that I didn't have to 'miss out' on the things I love doing and how training could fit into my life.
I now love going to the gym and I have never enjoyed exercising as much as I do now. A huge reason for this is all the trainers are so welcoming and involved, but Harry goes above and beyond! He not only keeps me motivated and focussed but he listens to me and cares. When I joined Vision, I had a goal to lose 15kgs and run 5kms! I'm pleased to say 4 months later I have lost that weight and on Sunday I will be running in my first 5km run (hopefully 🤞). But the biggest change and reward that has come from joining Vision has been my mental health. I feel both physically and mentally stronger and I will be forever grateful to Harry and the Vision team for all their help and support!
Bangor Success Stories
Our holistic approach to emotions, education, eating and exercise has transformed thousands of people across Australia & New Zealand. Get inspired by the journeys of your latest clients.
Are you our next success story?
Give your goals the greenlight and join us. Book your free consult now.