Before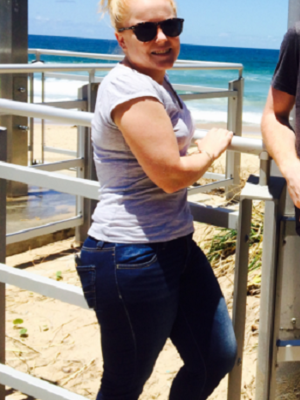 After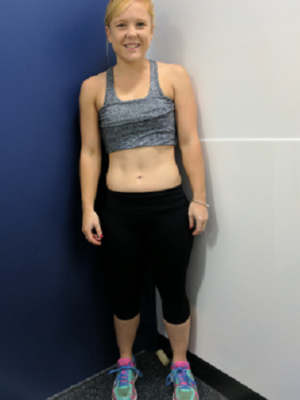 Walking into Vision Personal Training Double Bay, I had no idea what to expect. I'd grown up swimming, playing water polo and competitive hockey, however that routine had stopped because of the unreliability of my work hours due to hospitality shift work. I was eating at ungodly hours, wouldn't think twice about what I was fuelling my body with and was really unhappy within myself.
I walked in thinking I had a couple of kilos to lose and that I was relatively fit, I will honestly admit that I got the shock of my life after my first goal session where it became clear I had closer to 10kg to lose! 10kg from where? I'm only just over 5foot..!
We started with two weight sessions a week, and with daily support particularly with my food diary to begin with, not only from my PT but the entire team at Vision the weight started coming off. There came a point where it wasn't even solely about the weight anymore, I was happier in myself and week on week I was slowly moving away from the pain and unhappiness in my life and towards a happier and healthier lifestyle. I remember walking to one of our group classes and I overheard one of the other clients saying 'here comes Little Miss Commitment' and it made me smile. I was committed!
Committed to my Personal Trainer, committed to my goals and more importantly committed to this new lifestyle I had built for myself.
There's an old saying that goes 'How do you eat an elephant? One bite at a time' and I can't think of a quote that better encapsulates someone on the road to achieving to achieving their fitness goals. I started 10kgs heavier than I am now, reluctant to get out of bed early to go to the gym. Now I'm there every morning, with a smile on my face hoping to be the encouragement for others who struggled to get out of bed. At Vision Personal Training Double Bay, we are one big family who constantly encourage each other to push harder and kick some goals.
Joining Vision Personal Training has been the best decision I've made, and if you are thinking about doing something about your fitness and health, look no further. I cannot recommend or speak more highly of this amazing team.
Double Bay Success Stories
Our holistic approach to emotions, education, eating and exercise has transformed thousands of people across Australia & New Zealand. Get inspired by the journeys of your latest clients.
Are you our next success story?
Give your goals the greenlight and join us. Book your free consult now.