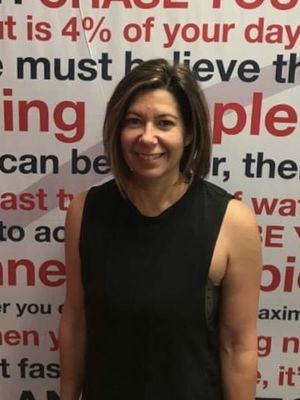 I am not one of those stellar stand out weight loss stories, I am a story of tenacity. Getting the weight off and keeping it off. I joined Vision Stanmore in 2016, just after a time where my own health and wellbeing had not been a priority. My journey was a slow one losing 8 kilos and reducing my body fat by 5%. I surprise myself every now and then with my fitness doing activities with the kids, going on a graded bushwalk or taking on a fitness challenge. I have finally got to the point where I have balanced most of the time. I make good food choices, I exercise, I manage my alcohol (and chocolate) consumption. However, there are occasions where I am not in so much control but I know how to bring myself back into line. The support of my trainer right through to the rest of the studio community is key to this. They have taught me the right mind tools and kept me accountable in many ways. For this I am truly grateful. Thank You Team Vision.
Stanmore Success Stories
Our holistic approach to emotions, education, eating and exercise has transformed thousands of people across Australia & New Zealand. Get inspired by the journeys of your latest clients.
Are you our next success story?
Give your goals the greenlight and join us. Book your free consult now.