Before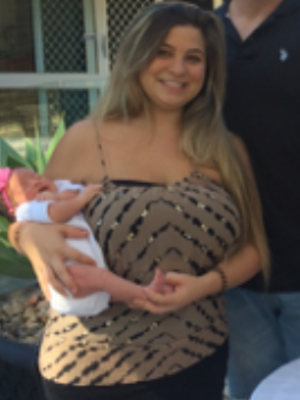 After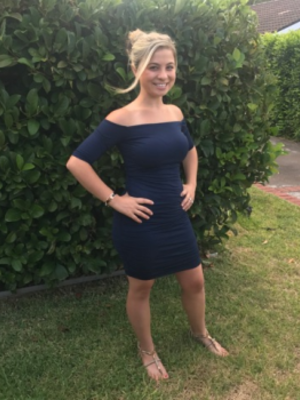 I haven't loved going to the gym, eating healthy or keeping fit until I walked into Vision Personal Training Brookvale. From the day I joined in August 2015 I have loved every minute of it. I had a goal to get fit and lose weight for my wedding in February 2016. I didn't feel confident reaching this goal as I had previously attempted other diets and failed. In 6 months my Trainer Ivan Valcarcel showed me more than just losing weight each week. He educated me the importance of eating healthy and exercising consistently, which lead me to doing things I never believed I could do. I felt like a different woman I had endless energy and was addicted to the training. Shortly after I fell pregnant and unfortunately was unable to continue training as I had a pregnancy condition. Every day I would say to my family and friends "I can't wait to have my body back and get into fitness, I want to lose this baby weight." I quickly felt down, unfit and overweight even though it was for a good reason. I would message Ivan reminding him that I'll be back 8 weeks post baby and he would always reply "of course, but get the green light from your doctor."
Once I had my beautiful baby girl which was a c-section birth I automatically thought to myself I'm not going to be able to get back to training as soon as I planned. Well I surprised myself I got straight back into it 8 weeks post operation and have lost over 15kgs.
It's true what they say "put your mind to it, and your body will follow." Juggling being a new mum and everyday life I thought I wouldn't be able to conquer what I had before but yet again with the encouragement by my amazing Trainer Ivan and the support from my husband and family I have achieved above and beyond. I would constantly say "I know I can't be like what I was before because I have had a baby" well I was proven wrong... I'm back to my goal weight and feel stronger, healthier and fitter than ever. Vision Brookvale has me addicted to training again.
Brookvale Success Stories
Our holistic approach to emotions, education, eating and exercise has transformed thousands of people across Australia & New Zealand. Get inspired by the journeys of your latest clients.
Are you our next success story?
Give your goals the greenlight and join us. Book your free consult now.