Before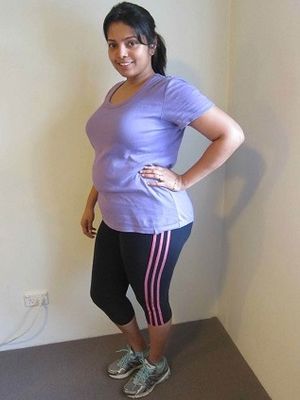 After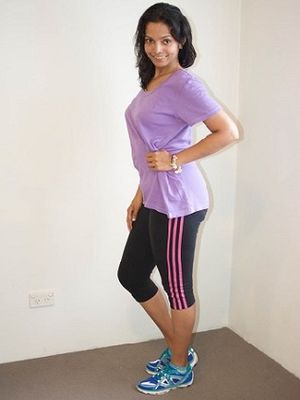 2014 was an absolute gift! It did start with the big drop due to my dad's health. That made me and my family realise how poorly we care about our health and how strong the outcomes can be. This was quite an eye opener for a unfit and lost person like me and the first thing I did was join Vision without knowing anything about it. This has been the BEST decisions I have ever made in life.
When Alex, my trainer asked for a number of kilos to lose in 9 weeks I said, 13kg and I did not even trust I'd ever do that. I had been trying to lose weight for over 10 years. Then he asked me for a long term goal, well I always liked mountains, hence I set my inspiration to see Mt Everest, so I trained myself for that. I had my thousand or so doubts whether I'd make it though.
But with the help of the Food and Exercise diary I was starting to see results. It felt incredible when I hit 69Kg on the scale for the first time after many years.
And guess what. From my own eyes I saw the top of the world!!! I saw Mt. Everest while my feet were on the summit of Kalapathar (5550m Altitude).
That person with very high body fat, who could not run more than 300m at a stretch (a.k.a. me), by the end of 2014, lost over 20kg started running 5km home almost daily. And I dropped from size 14 to a size 8!
2015, I thought I'd have nothing else to achieve after Everest last year. But Alex wouldn't let me go until I write down another unreachable goal. Hence this years goal was a half marathon (21km!). That was a bit too high for a goal for a person who can barely complete 10k. However the moment it gets recorded under the goals, the magic happens. I start training for the new goal.
I still can't believe I could run 21km non-stop. During the half marathon (Blackmores), I finished '15 minutes' earlier than I planned! That was simply amazing. Alex has been educating me on food, exercises all the way until I reached that goal.
November/ December
2016 is coming. As usual I do have another amazing goal, again, something to do with mountains. I hope that Alex and all the champions at Vision Neutral Bay will help me to get there.
While achieving my fitness goals, it made a very positive impact on everything else. My family started following me and they are inspired by their results. My job, my home and my whole environment was positively changed.
Thank you is not the word for Alex and all the legends at Vision Neutral Bay! I love the cheerful environment there with champion trainers and I wish you nothing but the best to continue transforming lives.
Neutral Bay Success Stories
Our holistic approach to emotions, education, eating and exercise has transformed thousands of people across Australia & New Zealand. Get inspired by the journeys of your latest clients.
Are you our next success story?
Give your goals the greenlight and join us. Book your free consult now.