Before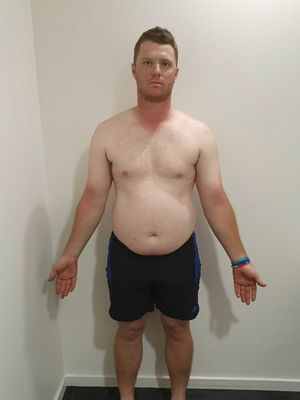 After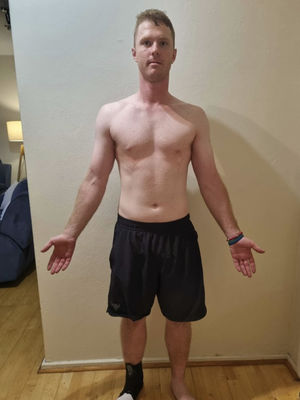 I first knew something needed to change when I went into hospital and I weighed in at 103kg - the heaviest I have ever been. While there, I was introduced to an exercise program and started exercising with a trainer who also worked at Vision. He encouraged me to start training regularly so I decided to join my local Vision - Neutral Bay.

I was a little nervous at the start but the community at Vision made me feel so welcome and helped with my "gym anxiety". They put me on a regular training program and encouraged me to get involved in group classes and my love for training began to grow.

Since joining Vision I've struggled with some injuries and illness but they've been really fantastic at adapting my program and sessions accordingly. This ensures I can stay on track with my goals no matter what pops up.

Ben and the other trainers have been really outstanding, always going above and beyond. I was really struggling with my food and felt like I wasn't allowed to eat any of the foods I liked, yet we managed to build a meal plan based around me, and it included the foods I liked! We got my eating under control, as a result I managed to achieve my weight loss goal. I was more happy than I ever thought possible, it built my confidence. I've never felt better.

I'm now working toward my next goal which is building strength, we have started a muscle gain program and it's already working. My deadlift has increased by over 30kg, my overhead press has gone up 15kg and I'm finally able to do proper pull up. I've been encouraged to think long term and always consider what comes next which keeps me motivated and stops me from falling back into old habits. After I reach my strength goals I'm thinking the next goal will be participating in body building or weight lifting competitions.

The team at Vision Neutral Bay really care about their members and love their job, it that makes all the difference.
Neutral Bay Success Stories
Our holistic approach to emotions, education, eating and exercise has transformed thousands of people across Australia & New Zealand. Get inspired by the journeys of your latest clients.
Are you our next success story?
Give your goals the greenlight and join us. Book your free consult now.