Before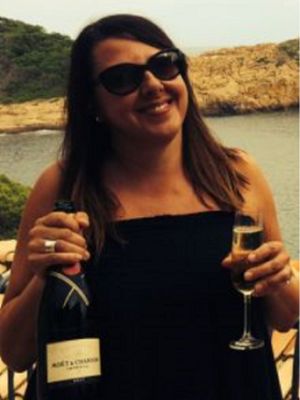 After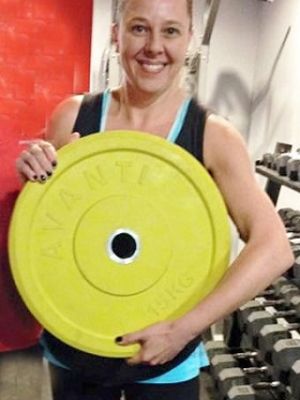 Tell us about your life before joining Vision?
Before joining Vision a year ago I was the heaviest I had ever been. I worked long hours at a desk job, and although I was doing boot camp twice a week to keep active, the kilos kept on coming. My clothes stopped fitting comfortably, and I became depressed and lethargic. I avoided the mirror and gave up on exercise.
After a holiday in Spain where my partner proposed, I decided it was time for a change. I met up with a friend I had not seen for a while - she had been training at Vision and looked amazing. Not only had she shed the unwanted kilos, but, more importantly, she was fit, healthy and happy.
I wanted to be that person. So I joined Vision. And it changed my life.
What results have you achieved at Vision?
I had always maintained a certain level of fitness but did not like working out in gyms, so I was a little apprehensive to start. What I soon realised was that Vision is different to other gyms. The trainers are friendly, incredibly supportive and thoroughly professional. And there are no show ponies. Everyone there is on their own health/fitness journey and respectful of others.
I soon realised I had the balance all wrong. What I thought were good nutritional choices on my part were not. I had developed some bad habits with food and alcohol that had affected my health. After I realised this, the small changes I made to my diet had a huge impact.
I did over 5 years of boot camp with no change to my weight. After 5 weeks at Vision the results were already visible.
Weighing in once a week suddenly made me accountable. As my fitness and wellbeing improved, the kilos started falling off. I dropped several dress sizes and felt amazing. I had more energy and started liking myself again.
What impact has Vision had on your life since achieving your amazing results?
I now really enjoy going to the gym and love seeing the results. My trainer is great at keeping me motivated and on-track towards my goals. So far I have lost 15kg, and am well on track to hit the 20kg mark. I smile a lot more now. Its a great feeling.
Tania Selman
Neutral Bay Success Stories
Our holistic approach to emotions, education, eating and exercise has transformed thousands of people across Australia & New Zealand. Get inspired by the journeys of your latest clients.
Are you our next success story?
Give your goals the greenlight and join us. Book your free consult now.