Before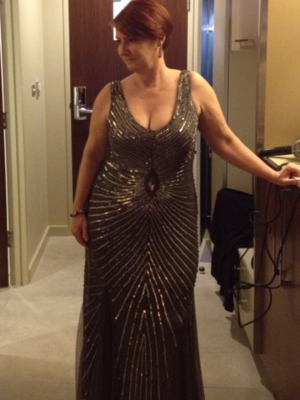 After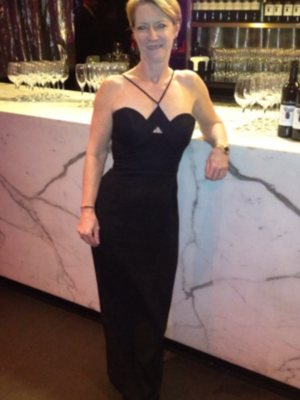 "All my life I had led an active lifestyle until in 2005 I changed jobs and spent all day sitting at a desk. Over a period of the next 10 years I put on weight but also found that due to not exercising at all I was unable to walk up and down stairs easily, was tired all the time and was even out of breath after carrying the shopping bags from the car. I was unhappy with the way I looked and often declined invitations because of this.
I contacted Vision, and after some perseverance from the Manager, Sam, I eventually went for a meeting with him to see what they could do for me. He signed me up, allocated a trainer to me and so began my journey. My original goal was to lose 10 kilos but over the course of the first 10 months I actually lost 18 kilos and 3 dress sizes. Not only that but my trainer, Dan has since then encouraged and guided me to go above and beyond any boundaries I originally had for my general strength and fitness and achieve things I could never have imagined - with more to come.
I have now been at Vision Personal Training Caringbah for almost two years and over the past year have kept off all the weight and continued to improve my strength and fitness. However more than this I am finding that my health is better, I have more energy because I am eating better food and training regularly. I now love buying clothes because they fit in all the right places and I am happy to attend events with confidence in myself.
Many times during the first year I was forcing myself to attend sessions….I was finding the training very hard but knew that if I allowed myself to miss one then I would start to make excuses and miss others. The best times though were always the goal sessions where I could see the change in my measurements. This made me more determined to stick with the program so I could see an improvement every time.
From the very beginning I have found the Food Diary to be my best friend.…It not only records what I eat but it has also been a great educational tool. It, along with Dan's menus, taught me what foods actually contained and that foods I thought were good for me were not. I discovered that if I actually stuck to the diary and ate all the meals I was supposed to, the weight dropped easily. I had rebelled against the amount of food I was eating but after being "persuaded" by Dan to stick to it and give it a chance I found it worked….and still does.
The Vision program will change the way you live your life….but isn't that why you are there?"
Caringbah Success Stories
Our holistic approach to emotions, education, eating and exercise has transformed thousands of people across Australia & New Zealand. Get inspired by the journeys of your latest clients.
Are you our next success story?
Give your goals the greenlight and join us. Book your free consult now.