Before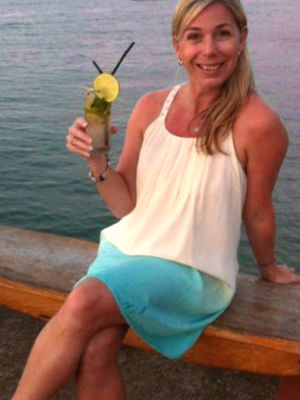 After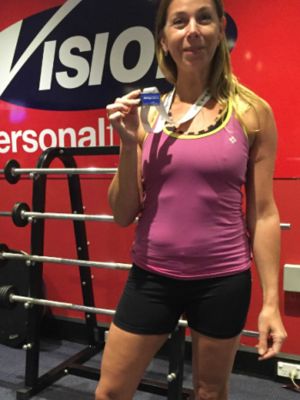 Having always been an active person, I was floored by the diagnosis of breast cancer a week before my 40th birthday in 2012 which resulted in immediate surgery followed by 6.5 weeks of radiation therapy.

This meant that I was unable to continue my usual exercise regime due to the effects of surgery and the fatigue of treatment. It was 2 months after treatment had finished that I decided that I was ready to 'get back on track' and started with the couch to 5km program, which was awesome as it gave me structure and the consistency that I needed at the time. However, it wasn't long before I realised that I needed more help and support.

I've been a gym-goer for many years, being a member of Bannatyne and Fitness (Fashion) First. Although these places have their attributes, they failed to provide me with the personal support that I needed, so I looked for somewhere new and was introduced to Vision Personal Training Hunter Street by a friend.

The guys at Vision are AMAZING! All of the Trainers make the Studio seem like your own home away from home. Everyone makes a point of getting to know you and the Trainers introduce you to fellow clients so there's a real sense of camaraderie, support and belonging.

Two years on and through the massive support of Vision, I've become so much stronger and fitter, taking part in many running events during the year, achievement a major goal in completing the SMH Half Marathon in May 2015. The support of Vision at events is fantastic and it's all thanks to the new friends that I've made at the Studio.

This has all been achieved with my awesome Trainer, who has been with me through it all. And I mean 'through it all'. The tears, the injuries, the frustration, the great times, the hard Personal Training sessions and the laughs. He has gone the extra mile and conferred with my physiotherapist to ensure that he was giving me the best strength training sessions when unexpected post-surgery issues arose, and he did this with my complete best interests in mind. This is what makes Vision stand out from the rest.

My Trainier has seen me at my best and my complete worst and he takes all my attitude at him in his stride, as he pushes me to my limits. But I wouldn't have it any other way! He is my complete hero, as well as the entire Studio, and I shout that out to the world. In my eyes, he and the Vision Personal Training team are the best and they get the best out of me, making for the best Personal Training environment you could ask for.

Everyone at Vision Personal Training Hunter Street has exactly the same mentality, drive, friendship and complete devotion for clients to achieve whatever they want to achieve. It's simply the best place to be.

Love you guys!
Hunter Street (Sydney CBD) Success Stories
Our holistic approach to emotions, education, eating and exercise has transformed thousands of people across Australia & New Zealand. Get inspired by the journeys of your latest clients.
Are you our next success story?
Give your goals the greenlight and join us. Book your free consult now.