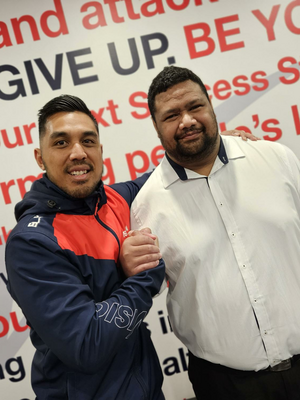 Poli's journey began with challenges like being overweight, lacking vitality, and having no established exercise routine. However, his commitment to the Lean for Life Challenge has been nothing short of inspiring.
Despite encountering injuries along the way, he displayed unwavering determination to increase his physical activity and align his dietary choices with the Vision macros, all while effectively utilising the MyVision app and actively participating in Group Training Sessions.
The remarkable outcome of Poli's efforts is a staggering 15kg weight loss, but the benefits don't stop there. His journey has led to reduced discomfort, a surge in energy levels, and, notably, a positive influence on his fiancée, who has also embraced healthier eating and exercise practices.
Poli, your dedication is truly commendable, and we encourage you to maintain this exceptional progress!
Hunter Street (Sydney CBD) Success Stories
Our holistic approach to emotions, education, eating and exercise has transformed thousands of people across Australia & New Zealand. Get inspired by the journeys of your latest clients.
Are you our next success story?
Give your goals the greenlight and join us. Book your free consult now.