Before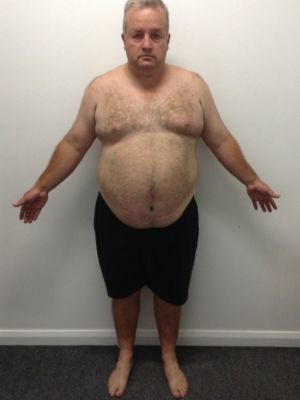 After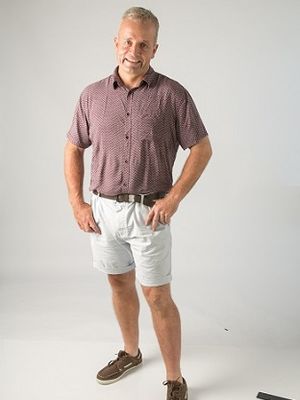 I have always been a sports nut. I played so much sport as a youngster that I never had to worry about what I ate. Then as I got older, I started putting on weight. Things came to a head three years ago when my cricket team disbanded and the only sport I competed in was a monthly game of golf. I lost control of my weight and ballooned out to 145kgs. My work was suffering, my friendships were far and few between. My sense of fashion was limited to the big men's sections and the only real piece of fashion I could concentrate on was shoes.
My health began to slide and I verged on the edge of diabetes. I had circulation issues and struggled to even walk. When you have two kids growing up and you can't keep up with them, then things had to change. I hit a loss of 11.9kg after the first 9 weeks. The Personal Training sessions and Group Training at first was difficult, but both the Clients and Personal Trainers were so encouraging and those little baby steps began to produce fruit.
From the starting point at Vision to where I am now, I have been transformed from someone who never wanted to exercise for no apparent immediate goal, to someone who actually looks forward to getting out there and going for runs with others. What price can you put on a healthy life? I wasn't sure at the time when I first started at Vision, but I am now absolutely sure of one thing-joining Vision is the best decision I have ever made!
Caringbah Success Stories
Our holistic approach to emotions, education, eating and exercise has transformed thousands of people across Australia & New Zealand. Get inspired by the journeys of your latest clients.
Are you our next success story?
Give your goals the greenlight and join us. Book your free consult now.