Before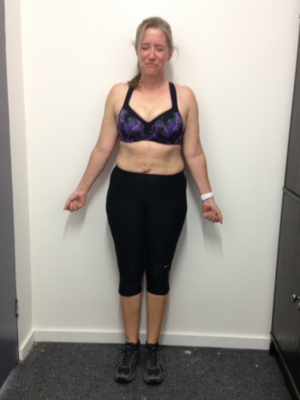 After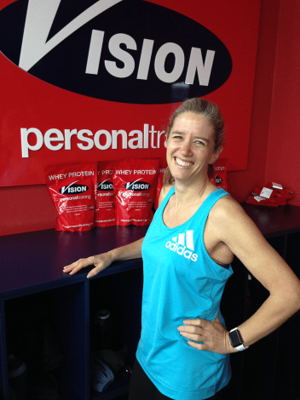 Shelley joined us in 2017 and was overweight, unhappy and low in confidence. She was in a sailing team and felt that she couldn't keep up with her team mates - she considered dropping out because she was holding the team back!
She found Vision and knew that she had to throw herself in the deep end to make sure she was fully committed. She was at Run club in her first week! She got the hang of tracking her food early and to her suprise, was under eating. She brought her husband along for support and she now consistently attends Group Training every week.
Here are a few words from Shelley herself!
"Prior to Vision I was the largest I had ever been, finding it harder to shrink down on my own and feeling sluggish. I also wanted to remain competitive in my role as trimmer on the boat I race on (quite often a job given to the boys!)
Since being at Vision I have lost 13K (that's 2 stone to us Brits!), built upper body strength and run my first half marathon in 2:03!
What I found was most important was to have confidence that I could achiev this - It helped feeling fitter and more alert and meant that i could continue looking for the next "to do" to cross off so that I was always focused
I am a lifelong gym hater :( But Liam and the team have changed that, supportive & genuinely friendly. Group runs are great & boxing sessions with the husband hilarious! Thank you for everything Vision Drummoyne"
What a fantastic story - congratulations again Shelley, we're looking forward ot seeing what you achieve next!
Drummoyne Success Stories
Our holistic approach to emotions, education, eating and exercise has transformed thousands of people across Australia & New Zealand. Get inspired by the journeys of your latest clients.
Are you our next success story?
Give your goals the greenlight and join us. Book your free consult now.