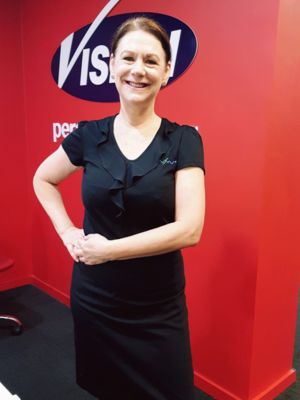 I started my journey at Vision a few years ago when I was in my early 50's. My doctor had told me I needed to start doing weight bearing exercises and to be honest, I didn't want to! It sounded like a lot of work. I had never been to the gym in my life, but was very active playing sports, skiing, hiking and walked a great deal. In the meantime, a work colleague had been going to Vision, they had lost a great deal of weight, but I was particularly impressed with their new level of fitness and the ability to run a 42 km marathon! So, I joined up and have not looked back.
I could not have imagined the changes to my life it would make. I have become more conscious of eating correctly for one, even though I had always seen myself as a healthy person. I have come to absolutely love being in the Studio and exercising, I'm happy each morning when I arrive and hear the music pumping, watch everyone doing either their PT session or their own exercise, it gives me a boost mentally and is the best way to start my day. Exercise is now a way of life for me and is non-negotiable.
I have made great friends in the Studio and find it so inspiring to see them also exercising, working through the many challenges that we all have to face.
The year of 2018 was extremely difficult for me on many levels, as I had a foot injury that happened in early May and is still with me today. It has changed the types of workouts I can do, at present I am not able to do leg work, which I have found hard to accept. But a special thanks goes out to my two trainers, Peter and Jas, who have been nothing but exceptional in their encouragement and commitment in assisting me as I work around this injury. I would not have had the mental ability to cope as well with the current change in my workout routine if it was not for both of them!
So, what can I say? Exercise is a passion, fitness a way of life, and something I will do forever! Thank you to all at Vision for your ongoing support, I really appreciate it.
Kogarah Success Stories
Our holistic approach to emotions, education, eating and exercise has transformed thousands of people across Australia & New Zealand. Get inspired by the journeys of your latest clients.
Are you our next success story?
Give your goals the greenlight and join us. Book your free consult now.