Before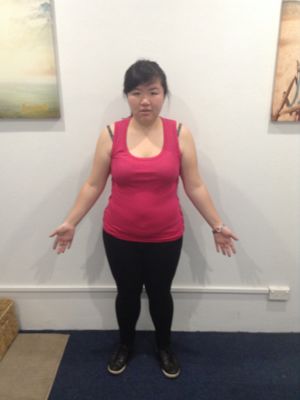 After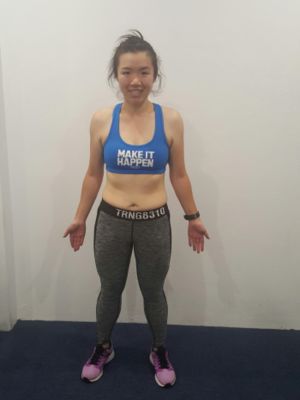 Growing up I had always been the "bigger"girl around friends and family and I grew up with the mindset it was okay as long as I was happy and comfortable with myself. Throughout the years I've had people nudge me and say that I'd look "better"if I lost some weight, but I would laugh and brush it off. Kilos would just keep piling on and I would tell myself that I would do something about it when I hit the next kilo. Procrastination and denial took over and I avoided the problem altogether.
After committing to starting the program, I was paired up with an amazing Personal Trainer. I knew it was now or never to make these changes. I was a bit self conscious especially since I knew nothing in terms exercising and I was extremely unfit. Through the patience, encouragement and dedication of my Personal Trainer, I started to learn skills and knowledge that won't only be beneficial to me now, but for a permanent lifestyle change. The entire team and other clients of the studio really do treat each other like family, I love the encouragement and friendships that are formed within the studio.
Ever since starting Vision, I have become happier, more energetic and more confident in myself. I am enjoying things like boxing, weights and running - something I never thought I would do, let alone enjoy. I love being able to wear clothes that are smaller than what I used to wear - and being able to borrow clothes off my friends! Above all, I am having loads of fun, whilst transforming my life towards a healthier direction!
Kogarah Success Stories
Our holistic approach to emotions, education, eating and exercise has transformed thousands of people across Australia & New Zealand. Get inspired by the journeys of your latest clients.
Are you our next success story?
Give your goals the greenlight and join us. Book your free consult now.