Before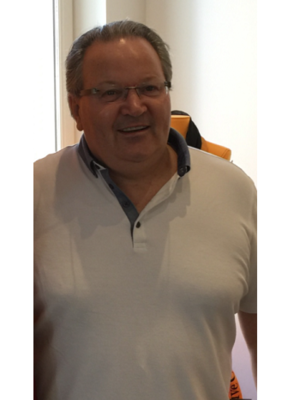 After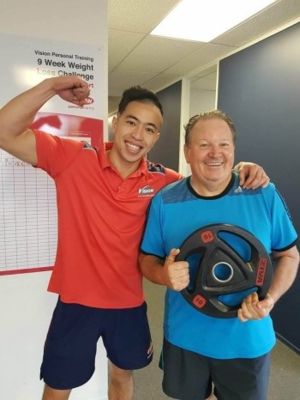 It would be great to tell you that my motivation for the gym and getting fit was primarily driven by a desire to be like Claude van Damme. Why him you ask? He once boasted that his butt was so strong he could crack a walnut with it! WOW, I was impressed!
The reality was that I was 55 years old and I was within 8 years until the age that my father had a severe stroke, leaving him to need a high level of care 24/7. He never spoke again nor walked more than a few metres. Like him I was smoking, overweight and on blood pressure medication.
I contacted Dean to advise him of my situation and importance to work towards being like Claude, and the rest is history. I wanted to lose 20kg in 20 weeks and be off all medication.
It has not been easy, nor have I reached my overall goal yet, but I am well underway. I've been a non smoker for 10 months, lost 12kg and my body fat has reduced by nearly 5%, with an 11cm shrinkage in my waist measurement.
I am no longer on any blood pressure medication, nor anything for cholesterol at the moment. My resting heart rate is at 53 bpm and my recovery from exercise suggests my overall fitness has greatly improved, almost athletic for my age!
Being off medication is the best achievement from my time at Vision Personal Training.
Whether I live longer or not is irrelevant, one thing has been assured…. I have the strength and energy to get those most out of every day.... and who knows, I might even be ready to be the Christmas nutcracker yet.
Ponsonby Success Stories
Our holistic approach to emotions, education, eating and exercise has transformed thousands of people across Australia & New Zealand. Get inspired by the journeys of your latest clients.
Are you our next success story?
Give your goals the greenlight and join us. Book your free consult now.