Before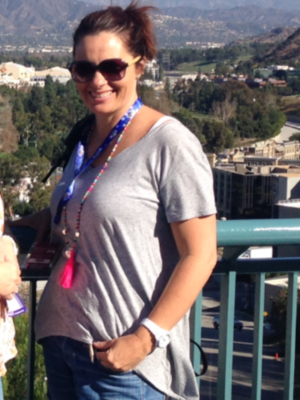 After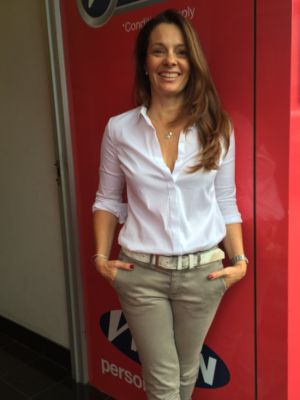 Tell us about your life before joining Vision?
I have always been moderately active in that I walked and went to other gyms but never consistently . I used to play netball a couple of times a week but seven years ago I fully ruptured my Achilles tendon and had surgery to repair it. This limited my exercise in that I was never able to run far. My diet was ok but far too much sugar and alcohol.
What results have you acheived at Vision?
I have lost 10 kilos and maintained it for over two years. I am easily the fittest I have ever been, even since before having children. I have done several events, such as Run for the Kids and Run Melbourne and even a Triathlon which I never thought I would be able to do.
What impact has Vision had on your life ever since achieveng your amazing results?
Vision has completely changed my way of life. I never thought I needed to loose 10kg but now I have I feel amazing. I only drink alcohol socially and my diet is so much healthier. I still occasionally eat naughty things but I now always counteract that with exercise. I have been very fortunate that my trainer Ashild has always pushed me hard. Once I have ticked of a goal like a 10km run or a triathlon she is always saying right whats next?
What are some defining moments during your journey?
Being able to run 10kms and complete my first triathalon. Also recently I have had some personal turmoil which was played out in a very public manner. It was a very surreal time but with a lot of reflection I realised how much my life had changed and how much this was due to Vision . In the past I would have sat around eating chocolate and drinking wine feeling very sorry for myself. But now when things were at its worst I would go for a run or go to the Studio and it would clear my head and make me feel so much better and stronger physically and mentally . The wonderful Team at Vision have created such a caring and respectful environment that is also fun and motivating.
What advice would you give someone who is currently thinking about taking a positive step towards changing their health and fitness?
Definitely give it a go . I can not recommend Vision highly enough . I wish I had have done it long ago as I have never felt better on the inside and out.
*Individual results vary based on agreed goals.
Hawthorn Success Stories
Our holistic approach to emotions, education, eating and exercise has transformed thousands of people across Australia & New Zealand. Get inspired by the journeys of your latest clients.
Are you our next success story?
Give your goals the greenlight and join us. Book your free consult now.