Before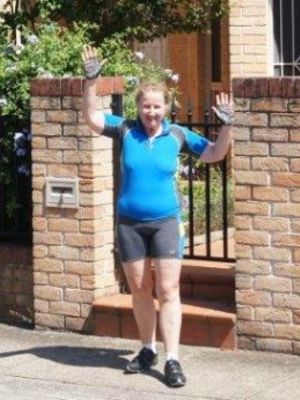 After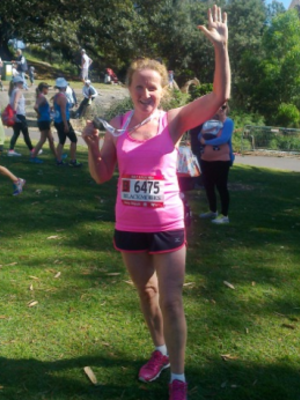 Marianne's journey with Vision Personal Training Drummoyne has been a stellar one. After interviewing her and learning a little more about her journey, we realised just how much she's actually achieved! Have a read and find out for yourself.
What was the state of your health when you started at Vision Drummoyne?
I was reasonably fit before I started at Vision but overweight. I had a sedentary job but had been fairly active in my leisure time with cycling, walking, sailing and yoga but still my weight had gained slowly over the previous 15 years. I had good health but my blood tests although all in the normal range showed that things were moving slowly in the wrong direction so I was headed for health problems associated with ageing if they stayed that way. All this was very annoying given I was more active than most people I knew and thought I ate well. If I complained about this to people they just said its hard to take off weight over 60 you have to put up with it. It was depressing to think that ageing meant accepting that I was going to turn into an amorphous blob.
What did you find is the most useful tool at Vision?
Education about nutrition and adjusting my eating. I thought I ate reasonably well before Vision. I had never been on a formal diet and thought that the key to losing weight was "eat less fat, eat less" which is what I did but it was not sustainable as I would get hungry and break out. So when Alex (Gilders) looked at my diet and said "Marianne you don't eat enough" I found that hard to believe but as what I'd been doing wasn't working I thought why not try something new.
What impact has your new health and fitness had on your life?
I feel like I have reclaimed my body. I have legs like I had at 20 and can fit into fantastic clothes again. My blood test results have improved on every marker. I find eating much more satisfying and have energy over the day rather than getting the afternoon slump. I love feeling strong and fit. At 61 I took up running. I started with 300 metres on the treadmill and truly thought I was going to die. 8 months later I ran a half marathon. I was amazed that not only could I run but that my joints now feel stronger and more stable than they ever have before. This is the ageing that I had hoped for.
If you were to recommend Vision Drummoyne to your friends, what would you say?
It works, it works, it works and it can work for you too. You work toward your own goals in a great atmosphere that is friendly, educative and inspiring with trainers bursting with enthousiasm. Its great fun. You can take control of your body just take the plunge and try it.
Thank you for being such an amazing member of our community Marianne, We look forward to watching you conquer challenge after challenge!
Drummoyne Success Stories
Our holistic approach to emotions, education, eating and exercise has transformed thousands of people across Australia & New Zealand. Get inspired by the journeys of your latest clients.
Are you our next success story?
Give your goals the greenlight and join us. Book your free consult now.