Before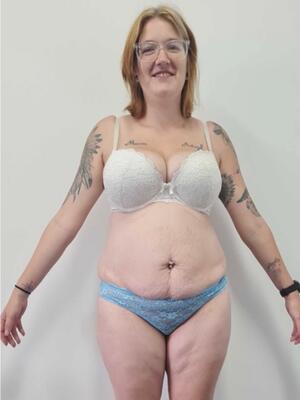 After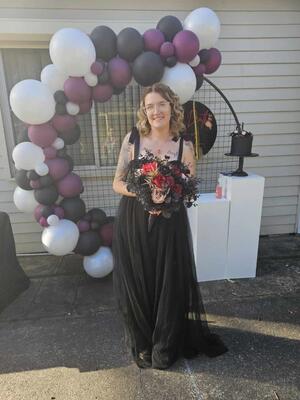 Let's celebrate Loraine's amazing transformation and her unwavering dedication to her health and fitness goals!

I start training when I decided to embark on my wedding journey and make my special day truly unforgettable. I wanted to look and feel my absolute best, so I turned to Vision Personal Training for guidance and support. Little did I know that this decision would change how I feel about training.

With Vision Personal Training, I have discovered a new passion for fitness and a love for my weekly sessions. The trainers at Vision understood my unique needs and goals, and they tailored a personalised program just for me. Even when I bring one of my children along to the sessions, all trainers are so helpful.

I know my dedication and hard work have paid off and my trainer keeping me accountable every week certainly helps. I have shed 10kg of weight but also gained strength, confidence, and a newfound love for me. I am a busy Mum – Karen-Anne, my trainer, says I am a super mum, juggling the responsibilities of raising five children while prioritizing her own well-being.

Loraine's commitment to her training proved unwavering, even when the entire family fell ill. She seamlessly transitioned to online training sessions without skipping a beat, demonstrating her resilience, adaptability, and sheer determination. Her motivation was contagious, inspiring her loved ones to prioritise their own health and fitness journeys.

Vision Personal Training has become an integral part of my life, providing ongoing support, guidance, and a community that feels like family.

My journey is a testament to the power of self-belief, dedication, and the unwavering support of a team like Vision Personal Training. I encourage everyone to take that first step towards their own transformation, knowing that incredible things await on the other side.
Shellharbour Success Stories
Our holistic approach to emotions, education, eating and exercise has transformed thousands of people across Australia & New Zealand. Get inspired by the journeys of your latest clients.
Are you our next success story?
Give your goals the greenlight and join us. Book your free consult now.