Before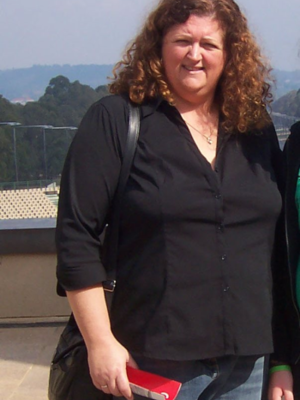 After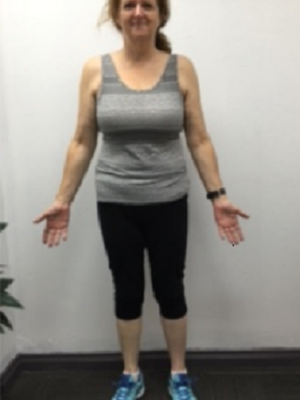 I have always struggled with weight gain and yo-yo diets. In my early 40's following a thyroid condition my weight gain was significant and drastic. I didn't realise at the time the impact it was having on my life and my health. There was always excuses, something more important, long hours spent sitting at work. It took me a long time to realise the most important asset is your own health. It was not until I started developing more significant medical issues that I finally took a long hard look at where I was heading.
I managed to lose some weight, through some dietary changes and walking. It was not enough; I was receiving so much conflicting information. I realised that I would not get very far without the correct guidance and advice.
After many hours searching the internet, I came across Vision Personal Training and liked the approach to a holistic eating, education and exercise programme. A healthy way of life to be maintained for life.
I tentatively emailed Vision Kogarah late one night. The next day, I received an uplifting phone call, booked in for a consultation (there was no backing out!) and then nervously walked into the studio - (Having never set foot in anything like a gym before). It was one of the best decisions I have ever made.
Along with the weight loss and big difference in muscle tone and strength, I am also reducing medications. My trainer is an awesome inspiration, she was able to read the days when I was not feeling the best - adjusting my programme to suit, and always so encouraging and supportive.
After every session, I feel uplifted and excited to continue on this journey.
I still have a little way to go to reach maintenance level, but am extremely confident that I will achieve this goal soon.
All the staff at Vision Personal Training Kogarah as well as the other clients are supportive, friendly, welcoming and willing to share their knowledge and experiences.
Who would have thought that I would love the personalised training as well as the group classes! Never in my wildest dreams did I think I would ever feel as fit as I do now.
Kogarah Success Stories
Our holistic approach to emotions, education, eating and exercise has transformed thousands of people across Australia & New Zealand. Get inspired by the journeys of your latest clients.
Are you our next success story?
Give your goals the greenlight and join us. Book your free consult now.