Before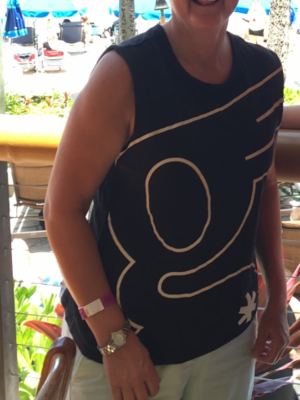 After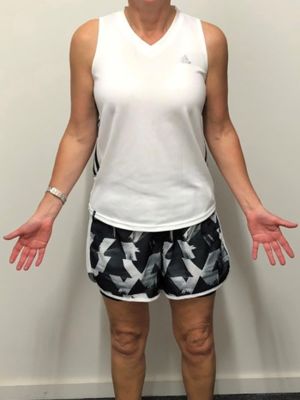 Kate has done a FANTASTIC job since joining us only 6 months ago. We'll let her tell you about her journey - read on for inspiration!
What state was your health and confidence in prior to Vision?
Prior to joining Vision, my fitness wasn't at the level it had been about 4 years ago. After moving back to Sydney from Perth, I stopped my cycling, which was the main way I was keeping fit. I didn't replace that exercise with anything else, so I put on weight and became demotivated to do any exercise. As a result, I wasn't happy with my physical health and started not liking the person I was becoming: overweight and unfit. In the end I lost my confidence to ride as I felt I would not last the distance and would feel that it was a chore instead of enjoying it as I did in the past. My energy levels were lower than I was used to, making me feel even less motivated to exercise and get fit. In the past I used exercising as a way to destress after a hard-long day at work. I needed to make some changes.
What result have you achieved?
I've gotten my fitness levels back to where they were over 10 years ago and I've lost about 12 kilograms. I am now back on my bike riding 50 - 100 km each week and look forward to the weekends to go for a ride. I'm now starting to run, getting ready for my first running event in a long time.
What component was the most crucial in achieving your goal?
I feel that in the first month getting my diet right to reach the daily macronutrients was crucial. As time goes on it has been a combination of factors that have been critical in achieving my goals. Such as working with my trainer 2-3 times a week, eating healthy, exercising regularly to become fit again and to reach a healthy weight for me. I could not of reached my goals without the help of my trainer, Brad.
What would you say to a friend if they asked you about your experience?
My experience with Vision and the results they've helped me achieved have been invaluable.
The education about nutrition and meal planning has been priceless.
The structure and discipline provided by Vision for exercising and confidence they give you to achieve yours goals is brilliant.
I've left the best for last: From that very first time I walked into Vision I instantly felt comfortable and loved the friendly / family / community culture at Vision.
So, I would say to my friend just do it. You'll get the results if you work hard.
I'd highly recommend anyone else to join this same journey.
Drummoyne Success Stories
Our holistic approach to emotions, education, eating and exercise has transformed thousands of people across Australia & New Zealand. Get inspired by the journeys of your latest clients.
Are you our next success story?
Give your goals the greenlight and join us. Book your free consult now.