Before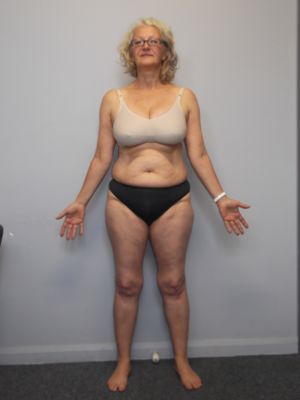 After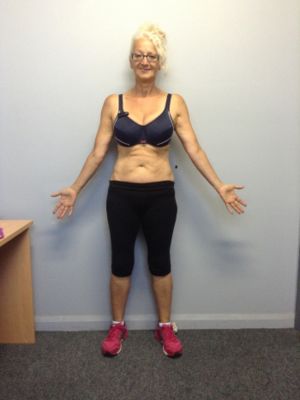 Tell us about your life before joining Vision?
A year ago I was feeling grumpy and out of sorts for quite a while, and piling on the kilo's. My daughter was worried about me and persuaded me to join Vision Caringbah. I needed to do something so I thought, why not give it a go.
What results have you achieved at Vision?
After the first couple of session I was hooked. I lost several kilos in the first few weeks and I was starting to feel good within myself due to the healthy eating plan I was on. Not a "diet", just clean, healthier eating habits. No more junk food of any sort!
What impact has Vision had on your life since achieving your amazing results?
I am more conscious of what goes into my mouth and seeing the weight fall off was a great feeling. I can now fit into nice clothes and feel fantastic. I'm also buying a bikini for this summer - something I wouldn't have done 12 months ago. I'm feeling great and the compliments I've been getting are a great moral booster.
I couldn't have done this on my own! Vision has been right behind my success. The Trainers are fantastic. They give advice and encourage you in every way. The combination of the exercise and eating plans are the secret weapon. Visions website is an amazing tool and I use it all the time. The trainers pushed me to do the best I can which has given me a body I am now proud of!
What are some of the defining moments during your journey?
My awesome trainers have been my rocks. They encouraged me to do things I never contemplated doing, like fun runs or even just plain running. I have done the Sutherland to surf and also looking at doing another down the track. I'm now also running which even 6 months ago I didn't think I could.
What advice would you give someone who is currently thinking about taking a positive step towards changing his or her health and fitness?
I would encourage anyone to try Vision; I can't command them enough. It works! If I can do it, so can you!
Caringbah Success Stories
Our holistic approach to emotions, education, eating and exercise has transformed thousands of people across Australia & New Zealand. Get inspired by the journeys of your latest clients.
Are you our next success story?
Give your goals the greenlight and join us. Book your free consult now.